RINA Corporate Social Responsibility Policy, issued in April 2016, shows our commitment to sustainable development and it is represented by the following logo.
Our CSR policy is built around four pillars, symbolized by 4 different colours: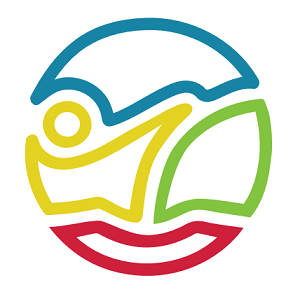 Governance (blue): it regards organizational, financial and compliance issues. It means integrating sustainability in our global business activities, fighting against any form of fraud and corruption and increasing returns for investors and shareholders. Our main stakeholders are the financial community, competitors and authorities.
People (yellow): it regards labour conditions and human rights. It means meeting health and safety regulations, banning any discrimination in respect of employment and occupation and considering diversity as an opportunity and meritocracy as a must. Our main stakeholders are group personnel and suppliers.
Innovation (red): it regards research and the delivery of innovative solutions. It means promoting research and development in the sustainability field, delivering innovative solutions to our stakeholders and offering services that support customers' efforts towards environmental protection and sustainability. Our main stakeholders are clients and networks.
Planet (green): it regards externalities of our business towards environment and local community. It means reducing CO2 emissions, increasing energy efficiency and sharing social values with our stakeholders, represented mainly by the community and the environment
We conduct our activities taking into consideration the interests and expectations of the stakeholders, proactively promoting dialogue and focusing on the principles of correctness and transparency.


Global Compact
We joined UN Global Compact initiative in May 2016, the world's largest corporate sustainability initiative that aims to align strategies and operations with universal principles on human rights, labour, environment and anticorruption, and take actions that advance societal goals.
We advocate the UN Global Compact and the Ten Principles through endorsement within our CSR Policy and Human Rights Policy, Company website, dissemination to management and employees by internal communication channels and training sessions, involvement of supply chain and partnership with no profit organization.
Moreover, we have adopted an Enterprise Risk Management and periodically verify the effective implementation of policies and procedures and the achievement of set targets, we contribute to the development and implementation of international norms and standards and we deliver services that support or assure companies' effort to operate responsibly.
SDG Goals
Every day, we strive to implement initiatives in line with the latest United Nations Sustainable Development Goals and we are committed to share this information with our stakeholders by means of our primary channels of communication.