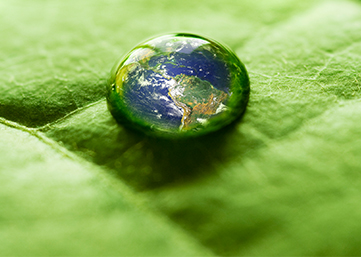 Renewable energy: about 78% of our electricity supply comes from renewable energy sources. Our goal is to acquire energy from renewable sources only, wherever available, by 2023. In 2021, about 1,600 tons of CO2 were saved in Italy by purchasing energy from renewable sources;

Thanks to Smart Working, about 1,345 tons of CO2 emissions were saved as a result of reductions in commuting (this result includes domestic workplace related emissions);

Afforestation projects: we contribute to afforestation projects and acquisition of related carbon credits;

Greener vehicles: we are renewing our fleet of company vehicles thanks to the progressive insertion of hybrid / electric cars.

Plastic free: we aim at completing the plastic-free project launched in 2019 to eliminate single-use plastic within our sites, which includes the installation of filtered water fountains, the provision of reusable water bottles to employees and the elimination of plastic bottles from vending machines;

Paperless offices: one of our main goals is to reduce paper usage in all our offices worldwide;

RINA Carbon Neutral 2023: we are committed to neutralize our carbon footprint by 2023 thanks to a set of carbon reduction initiatives, and the acquisition of carbon credits for offsetting.