Energy transition is accelerating. Fossil fuels still account for nearly two-thirds of electricity generation, but decarbonization is an inevitable process and the new technologies behind renewable energy sources are pushing all in the same direction.
New offshore wind projects have capacity factors of 40-50%, as larger turbines and innovative solutions are helping to make most of wind resources available. Offshore wind is on track to be a competitive source of electricity as well, and supportive policy frameworks are now enabling projects to secure low-cost financing, especially in Europe.
RINA Offshore & Wind solutions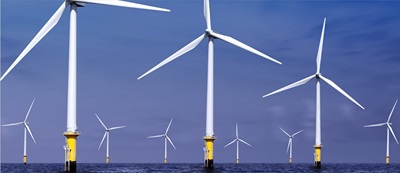 Within this promising outlook, RINA has extensive experience throughout the lifecycle phases of any offshore wind project, from feasibility and development, to construction and long-term operation, up to its final decommissioning.
The activity is carried out in accordance with the RINA governance model, which safeguards impartiality and prevents conflict of interest situations.
Leveraging on our strengths:
data analysis to help make the most of the information available, and to deliver projects with maximized energy yield and minimized overall cost and risk
materials' selection and qualification
strong environmental / permitting capabilities
multidisciplinary engineering competences (electrical, structural and geotechnical, above all)
significant project experience (mainly O&G offshore related)
solid maritime heritage, dated back of 160 years
large field technicians' network with a global footprint enriched by renewable energy hubs (Italy, France, UK, India, US, Australia, South Africa) for engineering consultancy,
We support owners, developers and operators, lenders and investors, cables' and turbines' manufacturers, designers, marine and foundation contractors with the final goal of making our advisory expertise to help offshore wind projects increase performance.
We also provide third party certification services as Independent Verifier.
RINA value proposition is based upon the following steps: