22 Mar 2023
A long-lasting commitment to value diversity in the work environment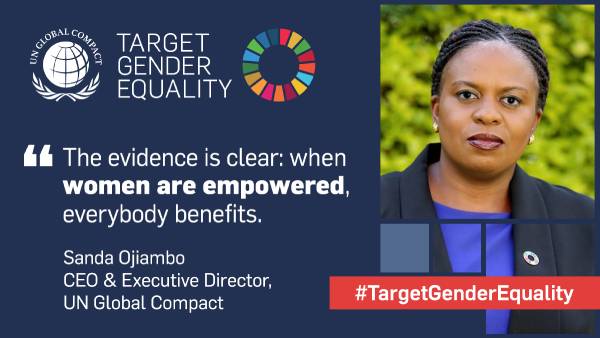 Together with more than other 1400 companies, we took part in Target Gender Equality (2022 edition).
What is Target Gender Equality?
Target Gender Equality is a gender equality accelerator programme for participating companies of the UN Global Compact.
Through facilitated performance analysis, peer-to-peer learning and multi-stakeholder dialogue at the country-level, this initiative supported all the companies involved to:
set ambitious corporate targets for women's representation
strengthen their contribution to Sustainable Development Goal 5.5, (equal women representation, participation and leadership in business globally) as well as Sustainable Development Goal 8.5, which aims to achieve equal pay for work of equal value by 2030
As a result, we set up an action plan for a continuous improvement on gender equality and to increase the women presence in our company with a focus on STEM roles.
How to value diversity in the work environment
We developed the Gender Equality Assessment RINA-Unitelma Sapienza, which assesses the extent to which gender equality principles are implemented within a company's system.The protocol applies to companies of all types and sizes, as well as to public and private enterprises and gaining this certification will allow companies to communicate their commitment towards inclusion to their stakeholders.
Visit the service page to learn more about the process for obtaining the "Gender Equality Assessment RINA-Unitelma Sapienza" certification.