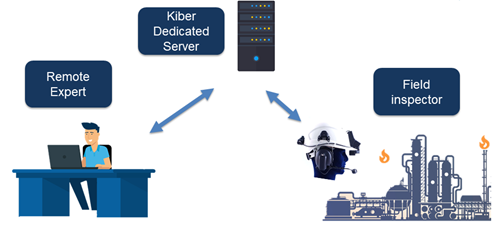 RINA, as a leader in the digital transformation of industry and energy systems, is well prepared for the new challenge faced following the outbreak of the Covid-19 thanks to experience gained through more than 600 remote surveys already carried out over the past year.
The VR media Kiber app allows regular EHSS site monitoring to be carried out remotely by interacting with the client's onsite operators using a mobile app to be simply downloaded on a smartphone. Thanks to this cutting edge technology our multi-disciplinary engineering skills are still performing.
RINA doesn't stop offering highly-qualified services, providing independent assessments on projects' EHSS systems, evaluating their level of compliance against lenders' standards and assessing the mitigation and management of potential EHSS risks.
Ask now for a smart remote site visit