SERTICA Ship Performance Monitoring System is a modular digital solution to ease the fleet performance management. Through a Data Collector installed on board, it continuously collects data from ship navigation and automation systems, as well as directly from sensors if required (i.e. high precision inclinometers, torque meters, flow meters, etc.).
More in detail, our Ship Performance Monitoring System is able to:
Exploit data with machine learning to create hydrodynamic models of the ships, evaluate hull degradation due to fouling or detect possible critical events that reduce propulsion efficiency
Embed trim and route optimization into a real time dashboards
Carry out CFD simulations and assist shipowners technical departments with custom detailed analysis
Analyse dry-dock payback period to evaluate the real impact of each refitting action on the ships' performance
Comply with reporting regulations collecting the data needed and cross-checking for data gaps plausibility and reliability.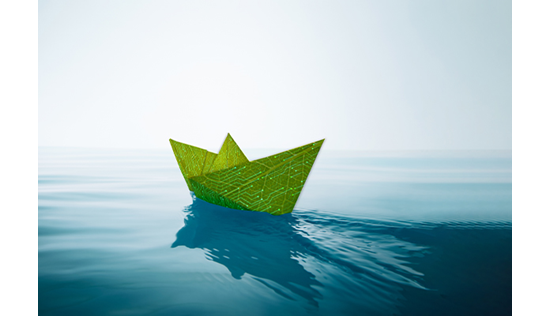 Advantages
Ship Performance Monitoring System gives you a clear image of your fleet's productivity, risk level, maintenance status. Thanks to our Ship Performance Monitoring System, it is possible to monitor the asset both from a structural and a performance point of view. Therefore, it allows to:
Optimize the fleet's performance
Minimize the maintenance costs
Remove or minimize the risks connected to vehicle investments
Improve efficiency and productivity
Reduce the overall transportation and staff costs.
Moreover, it can be implemented with other Ship Performance Monitoring System models, whichare:
Propulsion Assistant
It allows monitoring the hydrodynamic efficiency of the hull and propeller, and the thermodynamic efficiency of the main engine.
Trim Assistant
Provides operating advice, i.e. pointing out the optimum trim for the different speed and loading condition of the ship which allows to instantly optimize fuel consumption.
Charter Party Analysis
Assesses the ship's fuel consumption with respect to charter party agreements thus being able to evaluate under or overconsumption over a voyage.
Engine Assistant
Acquires all data relevant to the engine in order to fill in automatically engine performance tests and benchmark output values with suggested values for the different conditions.
Advanced Analytics
Installed on shore, provides decision support to perform advanced analysis on the fleet data (comparison of sister vessels, dry dock analysis, hull degradation analysis, KPIs, etc.)