29 Aug 2022
With more than 35 years of experience, RINA Digital Solutions is known for developing high performance digital tools which utilize the best technology for shipboard, shoreside and mobile accessibility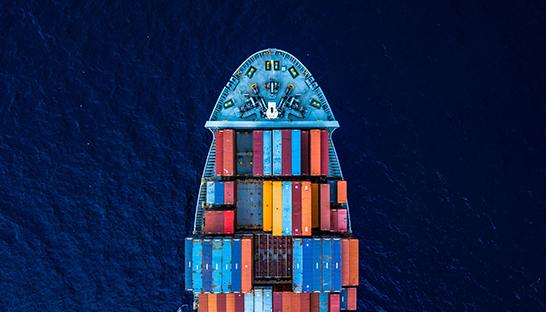 In the last decade, the division's involvement in the merchant shipping sector has enabled it to create a number of crossover tools for the yachting sector.
While yachts share some characteristics with their cousins in the merchant marine, the yacht industry requires a specific set of tools to maximize safety and operational efficiency.
A prime example of RINA's ability to create valuable new tools is SERTICA, a cutting-edge vessel management system.
SERTICA's function range includes the optimization of maintenance operations, while ensuring compliance with all regulatory schemes including ISM and other flag state standards.
Clever management of the yacht's full range of operational needs also maximizes the yacht's availability.
Safety standards covering both construction and operation are defined by the various regulatory bodies. These bodies in turn provide concise definitions of the requirements for safety technologies used onboard.
In the yacht industry, megayachts or superyachts, defined as yachts over 500 gross tonnes, have a specific series of regulatory and operational requirements. These differ from the provisions for smaller yachts designed for coastal navigation.
To cater for these separate needs, RINA has created two versions of SERTICA: the SuperYachting Software Platform and the Coastwise Yachting Platform.
These two platforms can handle the management of the vessel's physical components, the safety aspects of the vessel, and also crewing, purchasing and inventory. The platforms support both the safe operation of the vessel, and also optimize the yacht's overall operational efficiency.
Both platforms can be integrated into land-based fleet management systems using a powerful data synchronization engine.
In developing these tools, RINA engaged with a range of members in the yachting community in order to meet the needs of each stakeholder. This included captains and crew, yacht management companies, and yacht builders.
Since the start of the digital era in the maritime industry, RINA has continually invested in research and technology to improve the construction and operation of maritime assets.
It has now developed a portfolio of software applications and technologies for the yachting sector, which are continually updated to incorporate the latest innovations.
This programme is supported by RINA's longstanding relationships with many of the world's largest yacht builders and operators, which enables the society to identify the tools needed.
RINA's SERTICA offers an efficient and easy-to-use management system, ensuring clients have a safe and enjoyable yachting experience.
Marta Galletti