29 Aug 2022
With more than 350 classified yachts currently in build, RINA has registered rapid growth in recent years and confirmed its leading position in the industry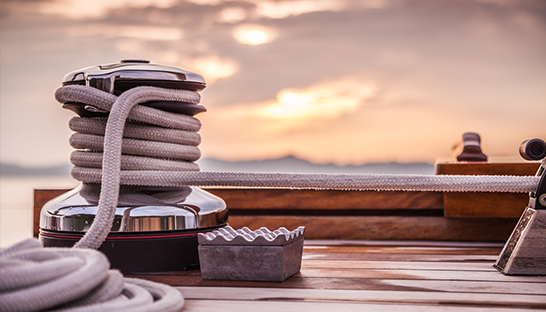 To this figure we can add another 1,100 classified yachts currently in service.
In the period since January 2021, more than 20 yachts above 500 GT entered RINA class. Meanwhile, we added nearly ten new builds between 60 and 80 metres from Italy's Tuscan-Marches area alone.
We have achieved these results thanks to our dedication and commitment to all the industry's stakeholders: designers, shipyards, captains, and the many yacht management companies.
Exclusive teams of passionate and dedicated RINA engineers have formed partnerships with the leading companies to assist customers in their quest for the most advanced, safe, and sustainable yachts.
To support the industry, we are committed to providing the latest information and technology so that stakeholders can make the best decisions.
We have organized meetings, seminars and webinars, delving into issues ranging from technical design to regulation, and including both economic and fiscal issues. Meanwhile, we have brought in industry experts from across the market, including representatives of flag administrations, to discuss the latest issues.
At recent events for yacht captains, we offered our input not only on aspects related to classification, but also in-depth case studies on the operational management of yachts and emergency procedures.
We are also providing support to managers and captains of yachts above 500 GT on the new regulations relating to the Inventory of Hazardous Materials.
Digitalization is at the heart of this support.
We have developed a portfolio of dedicated digital tools which can manage the entire lifecycle of the yacht, including: RINA MAXIMA, an all-round service dashboard; OPTIMUM, a system for monitoring fleet performance in real time; and tools for conducting remote on-board visits and managing electronic logbooks.
We also provide Enterprise Resource Planning (ERP) software to optimize maintenance, procurement, crewing and HQSE (Quality, Health, Safety, and Environment).
Furthermore, we have digitalized the Plan Approval process, developing a shared platform for digital ship model approval on both 3D models and 2D plans, which also logs the full history of notes and comments for future reference.
Systems to control noise and vibration have also been developed, thereby protecting the natural environment and sealife.
Hand in hand with these tools go sophisticated cyber security services to ensure full data confidentiality and privacy.
Alongside every decision and development, we keep sustainability in mind.
This means providing the latest rules and guidelines for alternative fuels and other green initiatives, as well as additional class notations for the highest environmental objectives.
These tools reflect our passion and dedication to yachting, and we look forward to continued growth alongside the industry in future.
Giorgio Gallo