19 Jun 2023
Solidifying SERTICA's position as the go-to solution for comprehensive fleet management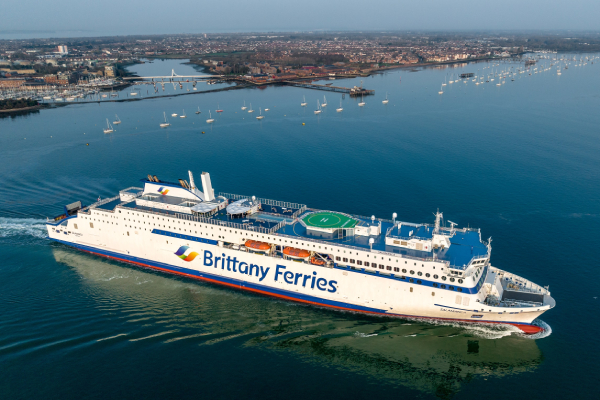 Brittany Ferries, the ferry company connecting France, the UK, Spain and Ireland has selected RINA's SERTICA as its new fleet management system. The move aligns Brittany Ferries with leading ferry companies operating in France and solidifies SERTICA's position as the go-to solution for comprehensive fleet management.
The decision to implement SERTICA followed an extensive evaluation by Brittany Ferries, in seeking a reliable and hosted fleet management solution. By choosing SERTICA, Brittany Ferries joins the ranks of other prominent ferry operators, which have already integrated the system into daily operations.
SERTICA, developed by RINA, is specifically designed to streamline and optimize maritime operations, by offering a wide range of features for maintenance, procurement, and safety management. The system empowers fleet operators with the tools to enhance efficiency and ensure regulatory compliance.
The adoption of SERTICA is expected to deliver numerous benefits for Brittany Ferries as the advanced maintenance management features will enable proactive vessel maintenance. By adopting RINA's system, Brittany Ferries will replace multiple systems and reinforce its commitment to excellence and innovation in the maritime industry.
Expressing excitement about the partnership, Arnaud Le Poulichet, Director of Maintenance and Engineering of Brittany Ferries stated, "We are confident that SERTICA's suite of fleet management tools will enhance our operational capabilities. We look forward to a strong and successful partnership in the years to come."
Lars Riisberg, RINA Digital Solutions Executive Vice President, commented, "The success of SERTICA in gaining the trust of major ferry companies operating in France underscores its ability to meet the complex demands of the maritime sector. With its intuitive user interface, advanced analytics, and reporting capabilities, it provides invaluable insights to fleet managers, enabling data-driven decision-making and ensuring regulatory compliance."
As SERTICA continues to expand its user base among the leading ferry companies in France, the maritime industry is witnessing a transformation in fleet management and operations. The widespread adoption of this advanced solution heralds a new era of efficiency, safety, and reliability for ferry operators and paves the way for further advancements in the maritime sector.