05 Nov 2021
RINA and Bercella combine their expertise on Composite Materials and Additive Manufacturing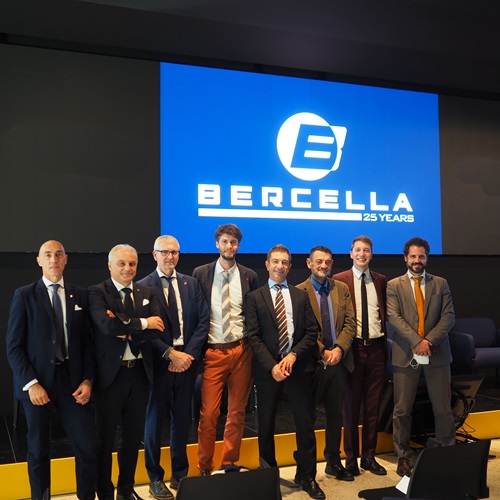 On one hand Bercella Srl, a leading company in the design and production of components and structures in composite materials for the Aerospace, Defense, Motorsport, Automotive, Nautical and Railway sectors; on the other hand RINA, a multinational inspection, certification and engineering consultancy company, leader in the strategic sector of innovative materials and technologies for their design, production and use.
These two realities, each representing Italian excellence in the field of innovation and services related to the growing use of composite materials in more and more sectors, now constitute a Partnership that identifies them as a Unicum for the Development of qualified multi-materials End-to-End Solutions, with prevalent application in markets with high added value, such as Space, Defense, Aeronautics, Marine and Energy sectors.
With this partnership, the two companies also want to strengthen their position in the global market, combining their expertise on Composite Materials and Additive Manufacturing, and on materials in general, for critical applications in avant-garde contexts such as the energy transition, the development of circular economy in the world of composites, and at-large decarbonization.
The services jointly provided, derive from continuous and constant technological research, aimed at carrying out Feasibility Studies and the consequent design and testing phases (chemical, physical and mechanical tests), up to the qualification of the products and their effective use.
Bercella contributes to these important results with its experience in the design and processing of Composite Materials, being able to exploit also internal technologies such as those present in the Material Testing Lab, in which laboratory tests are carried out for the study and qualification of the materials that are then used for prototyping and for the production of small, medium and large-scale components.
Franco Bercella, President of Bercella comments: "We are honored that one of the most historic Italian companies has chosen Bercella to enter the world of Composites with End-to-End solutions, bringing them to the heart of the energy transition, an exciting and far-reaching theme over the next ten years. We will put all our skills and our passion to develop together new services, materials, and technologies that guarantee not only more sustainable applications, but also increase the sustainability of the production process itself".
Guido Chiappa, Executive Vice President of RINA declares: "Partnerships such as this one, are indispensable to achieve the decarbonization objectives that strategic sectors such as Aerospace, Defense and Energy have set themselves. Together with End-to-End solutions, the energy transition figures among the pillars of the RINA business and of our subsidiary CSM - Centro Sviluppo Materiali. Strengthened by this and thanks to our know-how in the field of materials and the expertise of Bercella, we will be able to grow our skills in the name of a more and more sustainable industry".