25 Oct 2023
Introducing MULTICLIMACT: A Groundbreaking European Initiative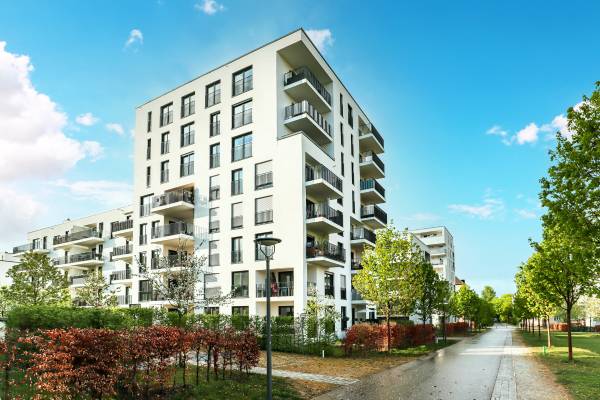 Today marks the kick-off of an ambitious and innovative European project, MULTICLIMACT, designed to revolutionize the protection of the built environment against locally relevant natural and climatic hazards. This collaborative initiative is set to advance resilience, sustainability, and safety for communities throughout the European region.

As climatic conditions have changed significantly, especially within the last few decades, and the frequency of extreme events such as floods, earthquakes and severe heat waves is increasing, there is an urgent need to plan, design, and retrofit the built environment to adapt to current and future risks.

MULTICLIMACT project, funded by the European Union and involving a consortium of leading experts and institutions across Europe, aspires to develop cutting-edge strategies and technologies as well as a toolkit with 18 reliable and easy to implement methods and digital solutions to enhance the resilience of our urban landscapes.

The toolkit will be tested at four pilot sites in Italy, Spain, Latvia and The Netherlands. The locations all have different climatic conditions and are therefore susceptible to different types of climate-related environmental disasters.

Key objectives of the MULTICLIMACT project include:

- Innovative Risk Assessment and Prediction: The project will harness the latest advancements in data analytics, modelling, and predictive technologies to better anticipate and respond to natural and climatic threats.
- Cross-Disciplinary Collaboration: MULTICLIMACT brings together experts from diverse fields such as architecture, engineering, climatology, and disaster management to ensure a holistic approach to resilience-building.

- Community Engagement and Education: The project is dedicated to fostering public awareness and engagement, empowering communities to take an active role in safeguarding their built environment.

Our Clemente Fuggini, RINA Head of Infrastructure & Mobility Research & Innovation, stated that "MULTICLIMACT is not just a project; it's a shared vision for a safer, more resilient future for our communities. We are excited to bring together the best minds in Europe to drive innovation and make a tangible difference in the face of the growing challenges posed by climate change."
The project is set to run over the next 3,5 years, during which a series of pilot programs and research initiatives will be conducted to achieve the stated objectives. The project consortium includes renowned institutions known for their expertise in resilience, sustainability, and climate adaptation.