18 Sep 2023
RINA's expertise drives the Infrarob project to new milestones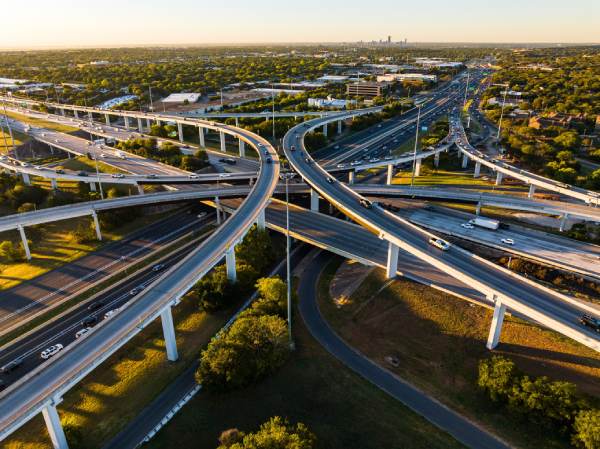 InfraROB is a European Union's Horizon 2020 funded project which aims to enhance worker safety, increase network availability, reduce repetitive task costs, and improve road user safety through automation, robotics, and modularization of road construction, upgrades, and maintenance.
InfraROB project is making significant strides toward transforming road maintenance and infrastructure.
Innovative Structural Health Monitoring System
We have successfully installed a cutting-edge Structural Health Monitoring system, achieving a fundamental milestone in the project's development. Here's a breakdown of this achievement:
- Fiber Optic Sensors: for a 30-meter stretch of road, the project integrated fiber optic sensors into the road pavement, able to detect asphalt deformation and temperature on both sides of a single lane.
- Data Acquisition Unit for Valuable Insights: to ensure comprehensive monitoring, a sophisticated data acquisition unit was set up.
- Remote Monitoring System for Real-Time Traffic Insights: a remote monitoring system was implemented to keep constant tabs on the traffic passing over the sensorized road section.
- Testing the System with Various Cracks: to validate the system's effectiveness, a series of cracks with different geometries were intentionally introduced into the asphalt. This damage simulation aims to accelerate the natural damaging process of the pavement. In addition, a baseline acquisition was conducted to establish the zero-damage condition.
Successful laboratory tests
We conducted laboratory tests to evaluate the durability of fiber optic sensors. These tests were conducted after compacting asphalt samples, which were manufactured by Technische Universität Darmstadt, using a method that simulates the stress the cables would endure during their final installation. We are glad to share that all selected cables not only passed the tests but also demonstrated exceptional resilience, withstanding high temperatures and big pressure. This milestone underscores the robustness and reliability of the fiber optic sensors, further validating their suitability for the critical task of monitoring road infrastructure health in challenging conditions. These achievements represent a significant leap forward in ensuring safer, more efficient road infrastructure, representing a significant advancement toward the project's goals.