06 Sep 2023
Fostering talent, innovation, and skill development for tomorrow's leaders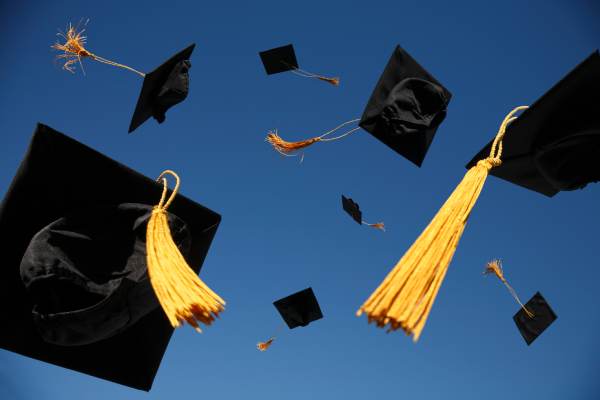 At the heart of our business lies the expertise and knowledge of our professionals. Over the years, RINA has implemented an ambitious recruitment plan that aims to attract not only experienced individuals but also young and talented new graduates who have the potential to become future leaders.
We are creating collaboration agreements with renowned Italian universities to identify and train new talents. These partnerships facilitate the development of targeted training initiatives that are responsive to evolving market trends and demands.
These framework agreements are based on three main pillars.
1.
Knowledge development and innovation

By combining corporate and academic skills and experiences, we enhance innovation, nurture ideas, and support projects initiated by university spin-offs. Our collaboration with universities encompasses:

- Sharing technological insights and identifying research priorities together.
- Defining specific technology and innovation needs in sectors where the university can contribute.
- Developing together funded research and innovation projects.
- Requesting and jointly implementing technical and scientific consultancy on specific topics.
- Establishing, supporting, and providing shared access to joint research infrastructures and laboratories.
- Evaluating our interest in patents and spin-offs developed within the university
2.
Orientation and recruiting

We aim to raise awareness among young people about concrete job opportunities in global and rapidly growing sectors. Our collaborative efforts include:

- Conducting company presentations at high schools to guide young graduates towards STEM degrees.
- Providing company presentations and testimonials within study courses to highlight the specific professional profiles we seek in the sectors of interest.
- Organising company visits for small groups of students.
- Collaborating with universities to plan and execute information, orientation and recruitment actions.
- Participating in University Career Days with dedicated time slots.
- Sharing the profiles of university students nearing graduation with RINA to facilitate their entry into the workforce.
3.
Skills development

We will collaborate with universities to contribute to developing specialised skills. Areas of collaboration include:

- Establishing curricular and extracurricular internship programs at RINA.
- Co-planning university master's programs and training courses for young graduates.
- Providing testimonials, lessons, and presentations by professionals and managers in degree, master's, and doctoral courses.
- Creating training modules on project management and managing job orders in multicultural contexts for students across different study programs.
- Developing interdisciplinary thesis programs dedicated to the sector in collaboration with the university and company tutors.
- Co-planning challenges for students on topics of specific corporate interest.

We have already entered into agreements with several esteemed universities, including the University of Genoa, Sapienza University of Rome and Unitelma Sapienza of Rome, Roma Tre University, Bocconi University of Milan, University of Trieste, University of Pisa, Parthenope University of Naples, Polytechnic of Bari, and the University of Salento.

Furthermore, we are actively engaging with various university contacts to expand our network of partner universities across the country. We are in the process of entering into further agreements with entities such as Milan Polytechnic, Turin Polytechnic, University of Pavia, , University of Padua, Federico II University of Naples, Tor Vergata University, RCS Academy, and Luiss Guido Carli University.