12 May 2023
Switching to the cloud? Here are some security facts to be considered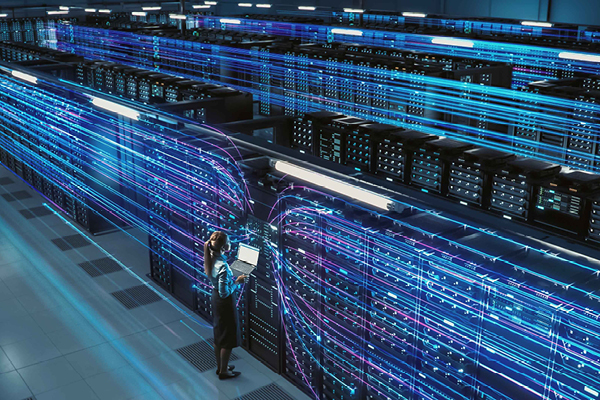 In recent years, the use of cloud computing has become increasingly common in organizations, and with it, the need for effective cloud security management. Cloud security refers to the technologies, procedures, and best practices designed to protect the confidentiality, integrity, and availability (CIA) of data and information related to cloud architectures used in business processes.

Statistics show that almost 90% of business users are present in the cloud and use cloud services and applications, with about one-third of them working remotely. Additionally, about 20% of users typically transfer data laterally across more than 2,000 different cloud services and applications. Nearly 40% of this information is considered highly sensitive, highlighting the significance of cloud security.

Unfortunately, many organizations are unaware of the risks associated with cloud security, which are compounded by insufficient visibility and control over cloud infrastructure and potential configuration errors. Attackers commonly use cloud services and applications to exploit known techniques, such as phishing, malware dissemination, command and control, formjacking, chatbots, and data exfiltration.

Some of main policy violations about cloud security concern data loss prevention (DLP) and relate to personal, health, and financial information. Organizations can implement several best practices to protect their cloud environments and reduce the risks associated with cloud security.

Among the most recommended practice is the monitoring of web and cloud traffic to identify cyber threats, with special attention to phishing and malware dissemination. Another practice to counteract data loss is to apply DLP controls in order to protect data moving towards and laterally between cloud services and applications. Granular DLP rules and criteria, such as behavioural analysis, represent a significant contribution in preventing policy violations. Other recommended best practices for organisations relying on cloud environments include Cloud Security Posture Management (CSPM), which enables the identification and remediation of cloud service misconfigurations, and holistic visibility of multi-cloud environments. Enforcing policies for unauthorized services that need to be restricted and scanning cloud storage to detect malware are other essential practices.

In conclusion, cloud security management is critical for organizations that rely on cloud environment for their business processes. By implementing recommended practices and prioritizing cloud security, organizations can better protect their data, information, and operations. This is why proactive measures can help organisations make their cloud environments safe and secure.
Want to learn more about how we help organizations to protect their cloud environment? Contact us now