27 Apr 2023
Analyzing silty soils to reduce risks and costs of offshore wind farms
Start date
End date
Project Coordinator
Partner
01/01/2023
30/03/2023
Agnese Murianni
Joint Industry Partnership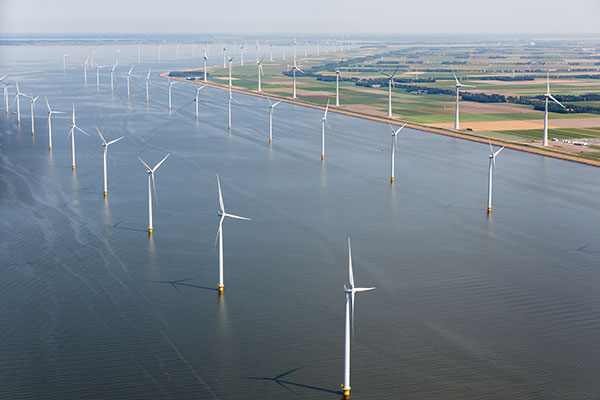 Financial scheme: via the Carbon Trust's Offshore Wind Accelerator programme. The project is developed and led by Ørsted and the Carbon Trust in partnership with Equinor, RWE, Vattenfall, ScottishPower Renewables and Shell. The technical activities are managed and executed by NGI, supported by Fugro, ISMGEO and In Situ SI. DNV and an independent technical review panel of 3 leading experts are also involved in the project.
Challenge
Soil conditions are a critical variable when designing an offshore wind farm. Their characterization and variability have a significant impact on the development and capital costs of the farm.
Moreover, silty soils are common in emerging offshore wind markets such as Japan, Taiwan, APAC, the US East Coast as well as the southern North Sea. A better understanding silty soils' behaviour can help offshore wind farm developers to reduce both risks and costs.
The project aims to investigate silty soils by gathering a high-quality database of measured data from silty, partially-drained soils and combining this with data from lab testing and numerical modelling.
Our role in the project
We joined the project to perform basic and advanced geotechnical tests on these soils. Our laboratory team is carrying out a series of tests in different drainage and shearing conditions using their valuable experience to obtain high quality results.
Conclusions
Thanks to CSi project, the scientific community will better understand the mechanical behaviour of this type of soils with a beneficial in terms of de-risk offshore wind energy industry and reduction of the costs.