03 Dec 2021
Ferrero Fındık becomes the first food manufacturer in Turkey to gain the BRCGS certificate and they become one of the 10 companies worldwide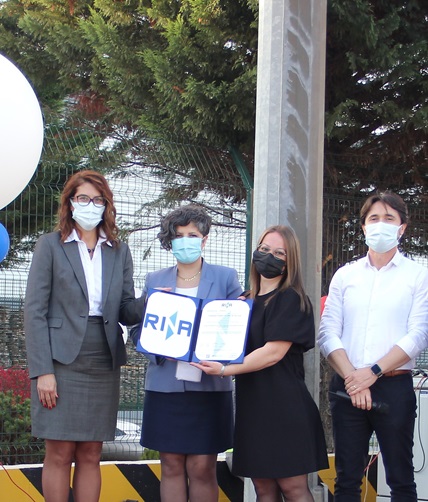 Ferrero Fındık, with its Integrated Factory in Trabzon, has gained the BRCGS Ethical Trade and Responsible Sourcing certificate. Ferrero Fındık becomes the first food manufacturer in Turkey to gain certification to the Ethical Trading and Responsible Sourcing standard and they become one of the 10 companies worldwide. As a long-term strategic partner and an important employer of the Turkish hazelnut sector, Ferrero Fındık, will continue to create value for the sector with this standard.
BRCGS, headquartered in the UK, is an international organization that sets standards for the retail sector, from food safety to consumer products.
BRCGS aims to provide ethical trading and responsible source management approach to the producers with "Ethical Trading and Responsible Sourcing Standard Certificate" and it consist of fair and respectful approach to the employees, human rights, employee welfare, business and information security, corruption and anti-bribery practices and covers many other requirements.
BRCGS also has a strict auditing mechanism that keeps all these processes under control.

The certificate was issued after the certification audit, which was carried out and successfully completed by the appointed and qualified auditors of RINA, a third-party certification company which is authorized by BRCGS, and the continuity of the standard is closely monitored by the surveillance audits that take place every year.
Ethical Trade and Responsible Sourcing Standard, consists of six main requirements: senior management commitment, ethical trade and responsible sourcing management system, labour standards, health and safety, respect for human rights and corporate governance.
BRCGS Ethical Trade and Responsible Sourcing Standard is also the first standard which is recognized by the Sustainable Supply Chain Initiative (SSCI), which is created by the World Consumer Goods Forum.
(taken from Ferrero press release)