07 Jun 2021
The vessel is under construction at China Merchants Heavy Industry yard in Jiangsu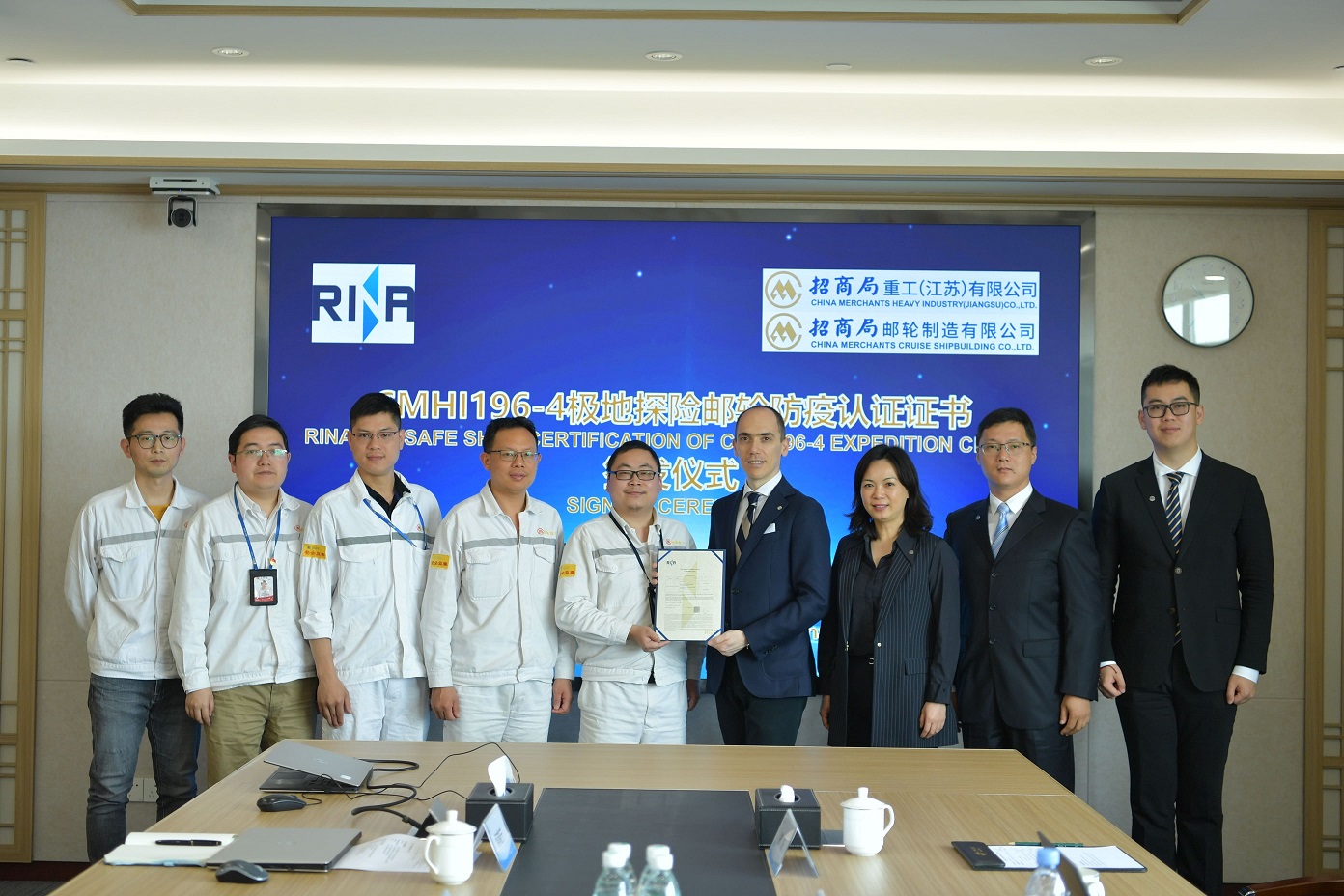 In May RINA successfully completed the evaluation procedure for the BIOSAFE SHIP notation for the newbuilding expedition cruise ship, Hull No. CMHI196-4. The vessel is currently under construction at China Merchants Heavy Industry (CMHI) shipyard in Jiangsu.
The decision of CMHI to comply with BIOSAFE SHIP guidelines is an important milestone for the Chinese cruise shipbuilding industry. This reflects the strong commitment of the entire sector to control biosafety risks and minimise the threat of infection to passengers, crew and workers.
The BIOSAFE SHIP is a goal-based and voluntary notation taking into account different systems, components and operative procedures to mitigate risks of infectious diseases on board ships, developed by RINA last year in response to the Covid-19 pandemic.