08 Apr 2021
The construction of the new station, in southern Hillerød, will start next year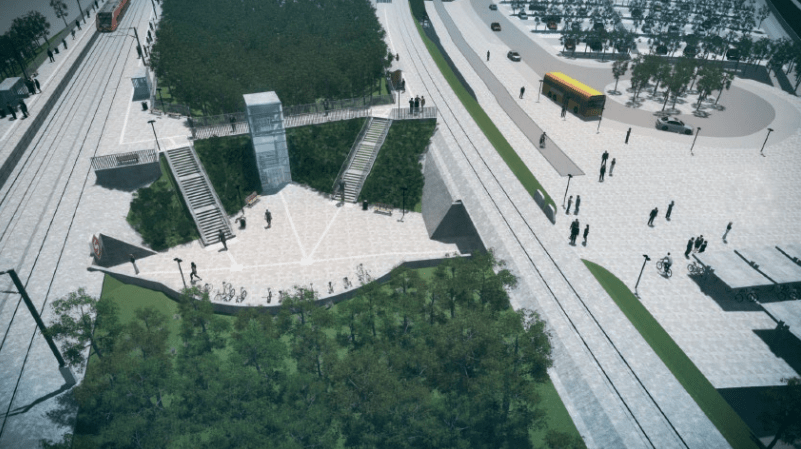 Following the decision to build a new regional hospital at Favrholm, in southern Hillerød, and the ambitious Hillerød municipality's plans for an extensive urban development, there is a need to strengthen public transport in the area.
At Overdrevsvejen, the S-line, which runs between Copenhagen and Hillerød, merges with the local line, which runs between Frederiksværk and Hillerød. This locality is relatively close to the new hospital. Likewise, a station here will significantly reduce travel time for travelers who have to switch between the Frederiksværk line and the S-line towards Copenhagen.
Therefore, Hillerød Municipality, the Capital Region of Denmark, Lokaltog, DSB and Banedanmark. have decided to investigate the possibility to start a new project and then a decision was taken to build a new station at Favrholm relatively close to the new hospital.
Following a call for tender, RINA has been awarded the contract to act as Notified Body and Assessment Body for Banedanmark and Lokaltog for the commissioning of the new modern and attractive Favrholm station, south of Hillerød.
The new station, which includes adjacent platforms on the S-line and a platform on the single-track line between Hillerød and Frederiksværk, will give a fantastic and significant boost to the transport service between Copenhagen and North Zealand by 2023, when the opening of a new hospital Nordsjælland will take place.
The station will provide a unique transport option for hospital staff, patients and visitors and it is intended to rapidly enable the transition from car commuters to public transport and thus reduce travel time while also giving a contribution to the sustainable development of the society as a whole reducing the carbon footprint.
The construction will start in 2022, when Banedanmark and Lokaltog will jointly start building the new station, Favrholm.
As a Notified Body (NoBo), RINA will certify the interoperability of the new station according to the Directive 2016/797 while as an Assessment Body (AsBo) RINA will verify the compliance with the European Framework on "Common Safety Methods" to ensure that the risks associated to the design, construction as well as operation of the station are adequately controlled according to the EU Reg. 402/2013 requirements. As a result, RINA will present all the inputs necessary for obtaining the Authorization for the Placing Into Service (APIS) of the Favrholm station to Trafik-, Bygge- og Boligstyrelsen the Danish National Safety Authority.
The Favrholm station is expected to give a significant and fantastic boost to the transport service between Copenhagen and North Zealand by providing a better connection between the Copenhagen S-train and local trains.
The project is set to be completed in 2023 before the new hospital opens and it will ensure a walking distance from the station to the hospital of approx. 500 meters.
RINA is extremely delighted to take an active role of ensuring the safety and interoperability for this major construction project contributing to the development of a modern society.