25 Mar 2021
Interview with Allen Leng, Chairman at Heysea Yachts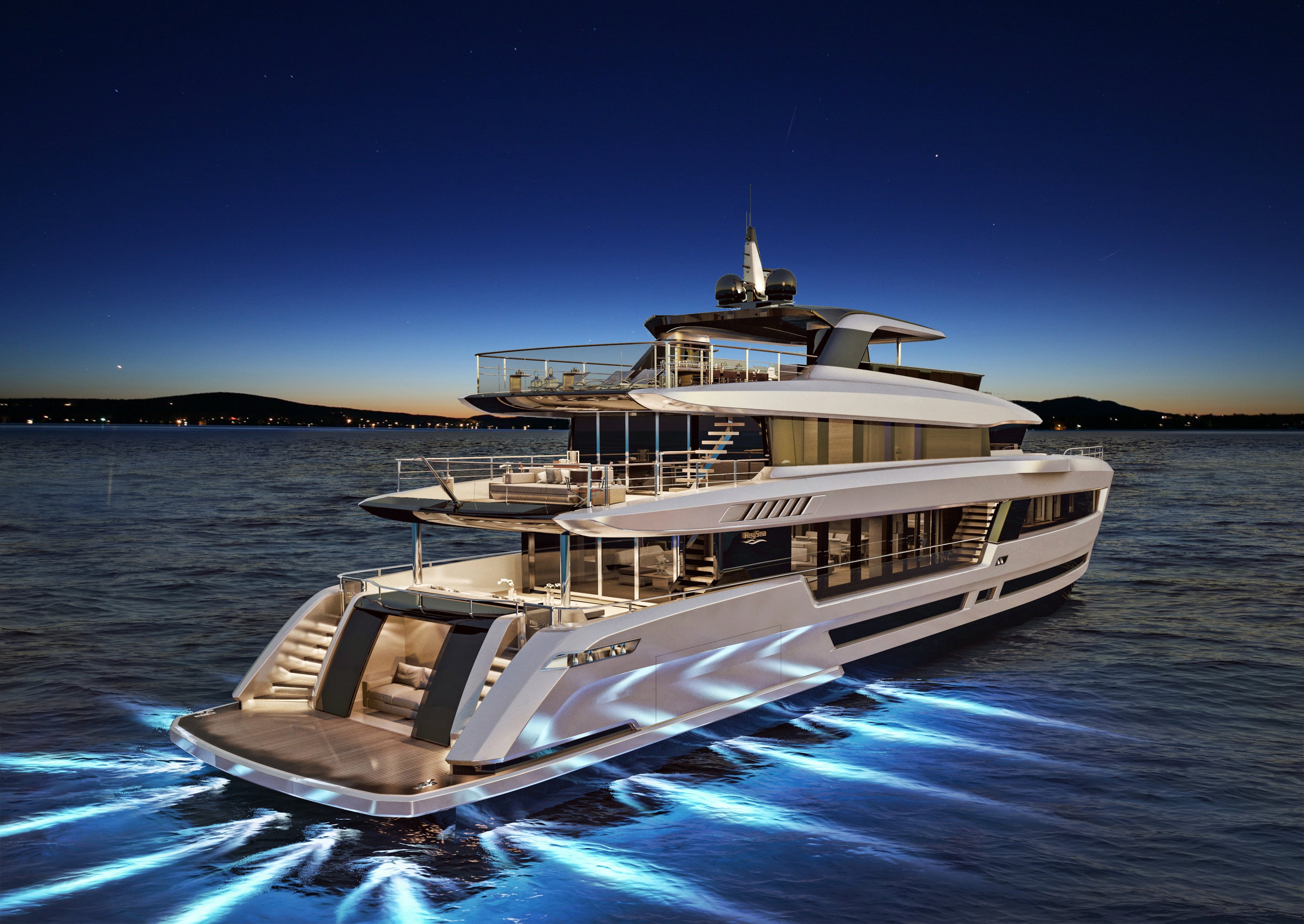 HeySea Yachts is the market leader in China for yachts of 80 feet and over, and has grown rapidly in the past few years. The Covid-19 epidemic is a challenge for all businesses, and how to mitigate its adverse impact is the main problem we are all facing at the moment. The epidemic is forcing us to redefine our strategy, and also to optimise our production and supply chain management.
However, we will continue with our growth. In 2020, the yard has risen to become the 12th largest yacht builder in the world, up from 16th in 2019. It remains the number one facility in mainland China based on total length and quantity of yachts delivered annually.
We currently have more than 10 projects under construction, ranging from 48 feet standard yachts to 142 foot tri-deck yachts.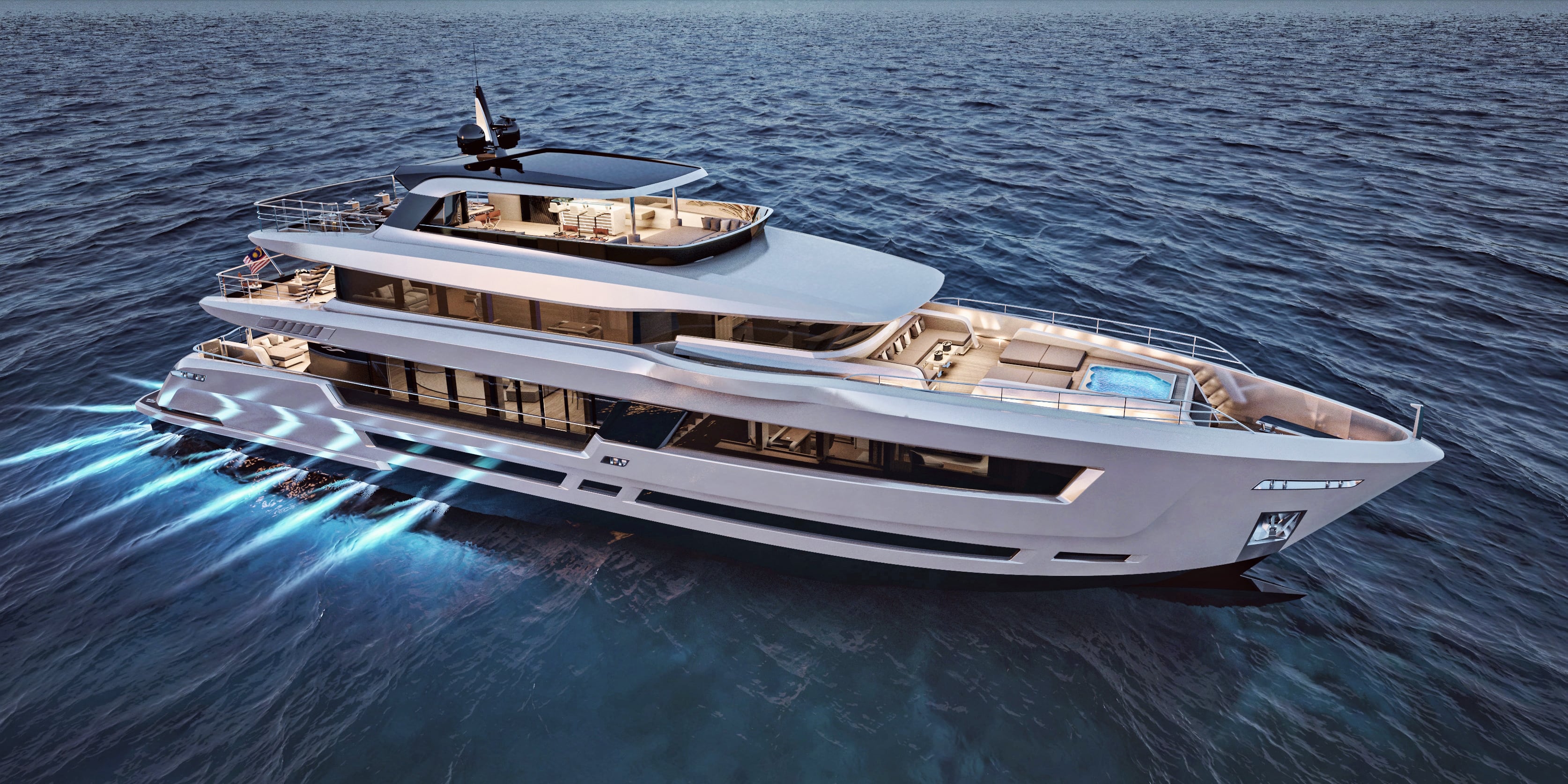 HeySea is known for combining Chinese manufacturing and Western yachting expertise: China's ability in shipbuilding and engineering is unquestionable. But compared to European yacht brands, there is still a gap in exterior and interior design.
We continue to work with European designers for all exported projects in order to best meet the aesthetic demand of European and American customers.
To maximise quality control, we have employed experienced foreign Quality Assurance experts to ensure the best quality and craftmanship. We strictly follow up the requirements of designers and Owners' Representatives, and we carefully adapt out management system with the lessons learned from each new yacht delivered.
In this way, we are almost standing at the same design level as Europe brands. Generally, we can say HeySea is combining European design, European quality and Chinese manufacturing capabilities.
The Covid-19 epidemic has, of course, made everyone reflect on the future. The epidemic has had a significant impact on the yacht industry in the short term. Nearly all the boat shows and exhibitions have been cancelled worldwide. Further, we cannot for the moment visit customers, and customers cannot travel.
But in the long term, the epidemic is an opportunity for everyone to rethink their life. Many potential clients have been working very hard, and set little time aside to enjoy life. The epidemic has underlined the fact that, since we cannot predict what will happen tomorrow, why not enjoy life today?
A yacht is increasingly one of the important options for all middle and upper class people. It represents a higher quality life. As more people realize this, the yacht industry's prospects will improve. Yachting could also be the safest and most healthy way to live in the current situation.
With this in mind, I believe the yacht of the future should have at least the following key elements:
1. It meets the health, environmental and energy saving requirements of the owner;
2. It satisfies the owners' life and work needs;
3. It is a 'smart' yacht.
On the subject of energy saving and environmental protection, this is an eternal topic for all industries. We are actively promoting new energy propulsion which will develop significantly and we are preparing for this future. Electric propulsion and the use of solar energy are now coming to the fore, and we are also receiving input from designers and clients in this area.
The application of Artificial Intelligence (AI) is also growing. I would say there is no clear definition of the future 'smart yacht' yet. However, we have applied various smart systems in our latest yachts, and their application will become more and more extensive.
Classification societies may get involved here. We have a strong relationship with the certification bodies and consulting engineers that we work with. RINA has provided very clear guidance on the details of the rules and regulations, and responds quickly to queries and questions. By working with RINA, our engineers have greatly improved their understanding and application of the rules, which in turn helps improve design efficiency, in turn shortening the construction cycle.
We hope these efforts are appreciated in the local Chinese and Asian markets. HeySea has now received nearly 30 yachting awards including "Best Chinese Yacht Builder", "Best Brand Presence in China", "Top 1 Yacht Branding in China Marketing", "China's Top Focus Index Domestic Yacht", "Best Chinese Yacht Design" and "Best Asia-Pacific Superyacht Builder".
Globally, it has also been in the top 30 of the "Global Order Book" issued by Boat International Media for six consecutive years. We hope to continue to produce high quality modern and classic boats, blended with exquisite and meticulous craftsmanship.