13 Aug 2019
Interview with Gheorghe Bosinceanu, Owner, Histria Group, for RINA Sea View magazine
"Money is the king" is what they say about the banking sector. In the shipping industry, I would add, "but the market is the queen" – because it is the market that decides what hardships shipping companies face and what rewards they receive. As an integrated group of companies, however, Histria has the great advantage of being flexible and adaptable to market evolutions.
By integrated, I mean the Histria Group combines ship design, shipbuilding, shipowning and shipmanagement. As shipowners, we have a fleet of 12 MR1 tankers that are chartered and operated by our in-house brokerage and shipmanagement companies. The tankers were designed and built by our ship design firm, SNC Ship Design, a subsidiary of Constanta Shipyard. Located in my home country of Romania, this is one of the largest yards in Europe for newbuildings, ship repairs and conversions, with a focus on medium-range product and chemical tankers. There isn't much that we have to outsource.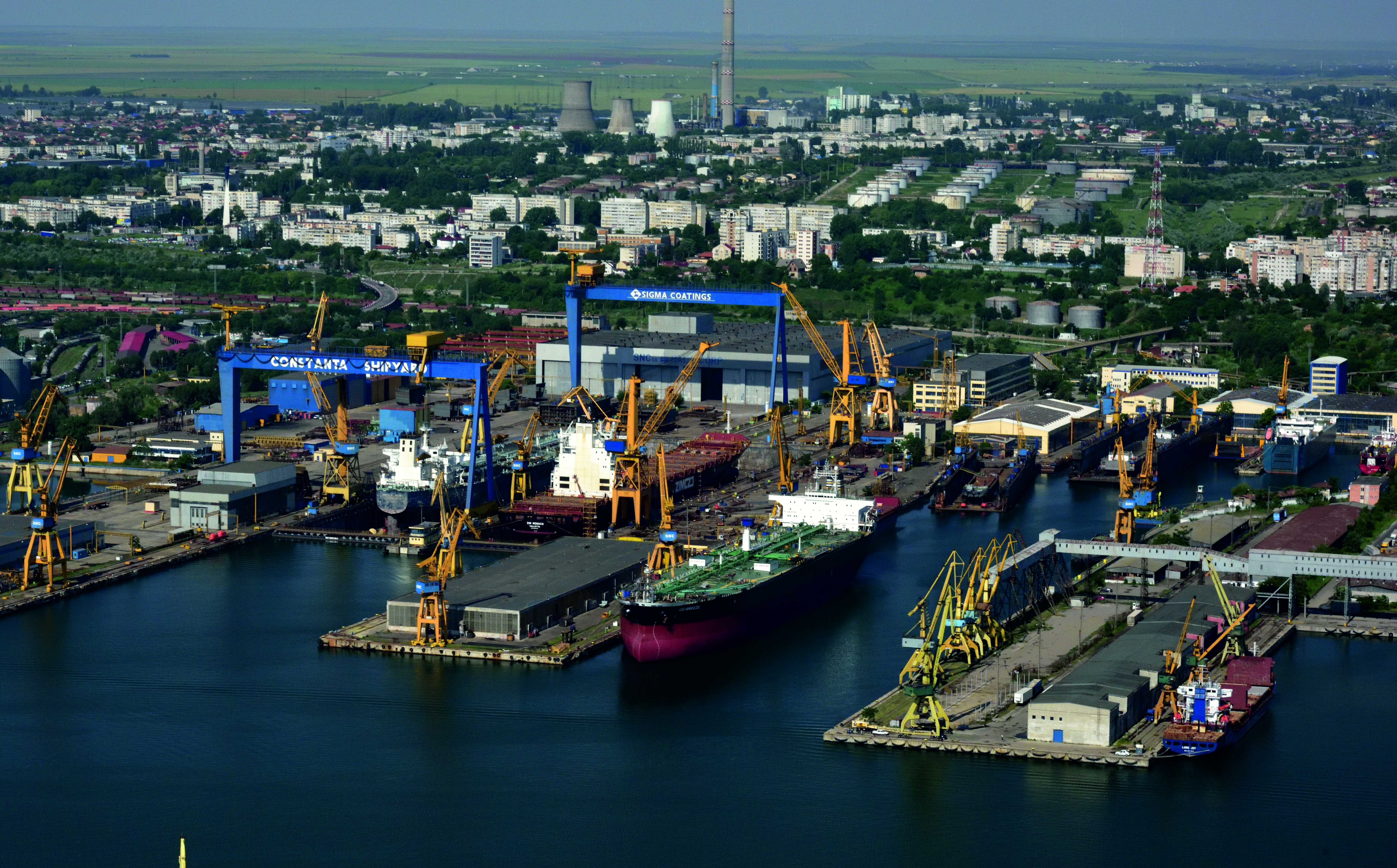 Integrated or not, all of us in shipping experienced a bumpy ride in the last decade. Confidence is starting to return, but will it turn into sustainable demand and healthier returns? I expect so, partly due to simple supply and demand criteria – particularly for shipowners – and partly due to the IMO 2020 regulations, which will drive more business for shipyards. Our Constanta Shipyard is directly benefiting from retrofitting contracts for scrubbers and ballast water treatment systems, plus dry dockings for periodic surveys and maintenance for an ageing world fleet. We are working closely with RINA to make sure we implement the most up-to-date environmental technologies to protect the sea and air.
From the shipbuilder's perspective, the age of cheap vessels is over. Shipyards have learned that the answer to a declining market is not to bring about a collapse in the price of vessels but to reorganise, restructure and generally adapt to market realities. Aligning price levels with real building costs and a minimum margin chases away speculative buyers and balances the supply and demand for vessels.
For dockings and retrofits, our shipyard mainly receives vessels trading in the Black Sea and Mediterranean Sea. The Greek, Cypriot and Italian markets are hugely important and over the past 15 years we have had hundreds of their vessels calling at our shipyard. RINA's expertise and reputation in this area has proved invaluable. As shipbuilders, we mainly serve European owners who would incur substantial costs to maintain teams on-site in faraway locations such as China or Korea. The owners we most like to work with are those who appreciate innovative and consistent design approaches and a European high-specification maker list. These two principles together guarantee the high reliability of our final product, since each individual products tanker is built and delivered by our yard.
Innovation requires input from the market. This is why, when we developed our first 40,000 dwt products tanker, we gathered over 2,000 comments from the major oil companies and traders and integrated them into our design. This open approach proved to be a winning ticket – all of our first nine newbuildings have been time-chartered for a minimum of five years even before their scheduled contractual deliveries.
RINA's involvement and confidence in our high standards were instrumental in helping us become better and stronger every day and in guaranteeing quality. We believe in allocating time and resources to consulting and engineering services throughout the whole process, from design evaluation and approval through construction, supervision and certification. That is what enables us to bring to the market the most competitive product possible.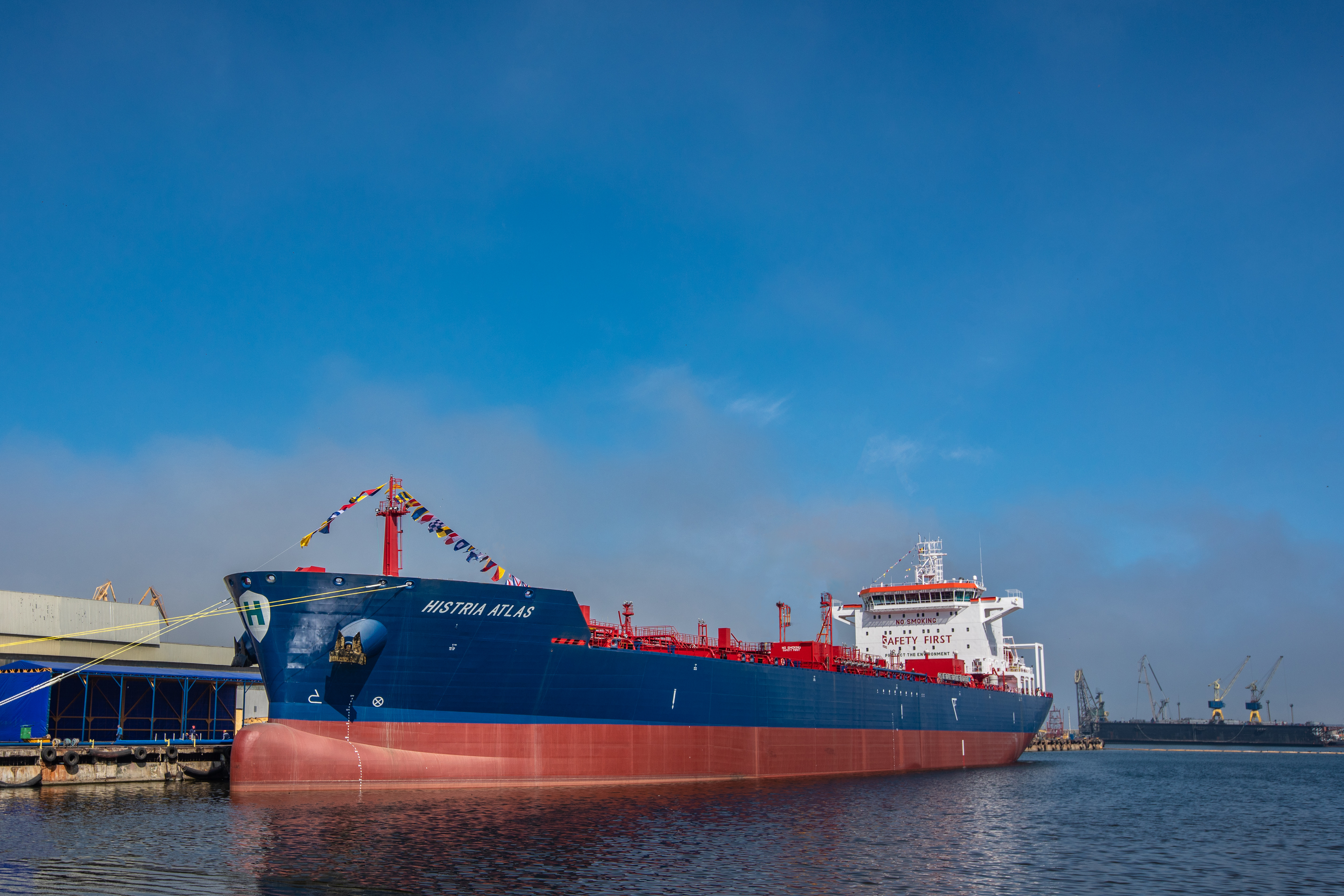 The Histria Atlas is a good example of how having a highly rated classification society supports our projects and contributes significantly to our success. The first in the EcoMaxMR1 series, the Histria Atlas is a highly innovative vessel. I call her an MR2 in the skin of an MR1 because she has the LOA and shallow draft of an MR1 but a cargo carrying capacity that is close to that of an MR2. That's where the "Max" in EcoMaxMR1 comes from. "Eco" refers to the more-than-competitive fuel consumption, thanks to innovative body lines and a state-of-the-art electronic propulsion system. Add to that the class notation for an "integrated bridge" comprising the navigation, cargo and communications control system, and you get an indication of what makes the Histria Atlas unique. We are looking forward to continuing our fruitful partnership with RINA on her sister vessels, with two firm orders and three options in the pipeline.
It took a lot of team work to get to the place we find ourselves today, along with passion, vision, hard work and determination. But I enjoy the journey and the satisfaction of the end result, knowing that we can face whatever the market decides to throw at us.
Biography
Gheorghe Bosinceanu is the Managing Director of Histria Maritime SARL, headquartered in Monaco. Romanian by birth, Mr Bosinceanu graduated from the Merchant Marine Academy in Constanta, Romania in 1979. He then worked his way up from Junior and Senior Deck Officer to Master Mariner and Fleet Manager at the Romanian shipping services company NAVROM before joining CNM Petromin as Tanker Ships Operation Director.
In 1992, Mr Bosinceanu founded Histria Shipmanagement Ltd, which is now the largest shipmanagement company in the country. Between 1995 and 2014, he also served as Director of Cyprus-based Dubhe Shipping Ltd, the chartering arm of the Group.