07 Jun 2019
Interview with Per Vidar Hille, CEO, Vestland Offshore AS, for RINA Sea View magazine.
Vestland Offshore is a Norwegian company with offices in Bergen and the island cluster of Austevoll - but we only have 19 people on dry land. Our other 350 employees are offshore, working on our fleet of offshore service vessels (OSVs), Walk to Work (W2W) vessels and seismic acquisition vessels. To carry out these demanding offshore operations to a high standard, we constantly need well-qualified senior crew. This is one of our biggest challenges as we grow and diversify in this specialised field.
Technologies for seismic research continue to grow more sophisticated. Ocean Bottom Nodes (OBN) surveys are clearly becoming more effective due to continued technical development, as well as better ways to deploy and retract the equipment. OBN basically involves using remotely operated vehicles to place rows of connected devices ("nodes") on the ocean floor and record accurate and sometimes continuous seismic data. We have one fully rigged OBN vessel, Ocean Pearl, currently in operation.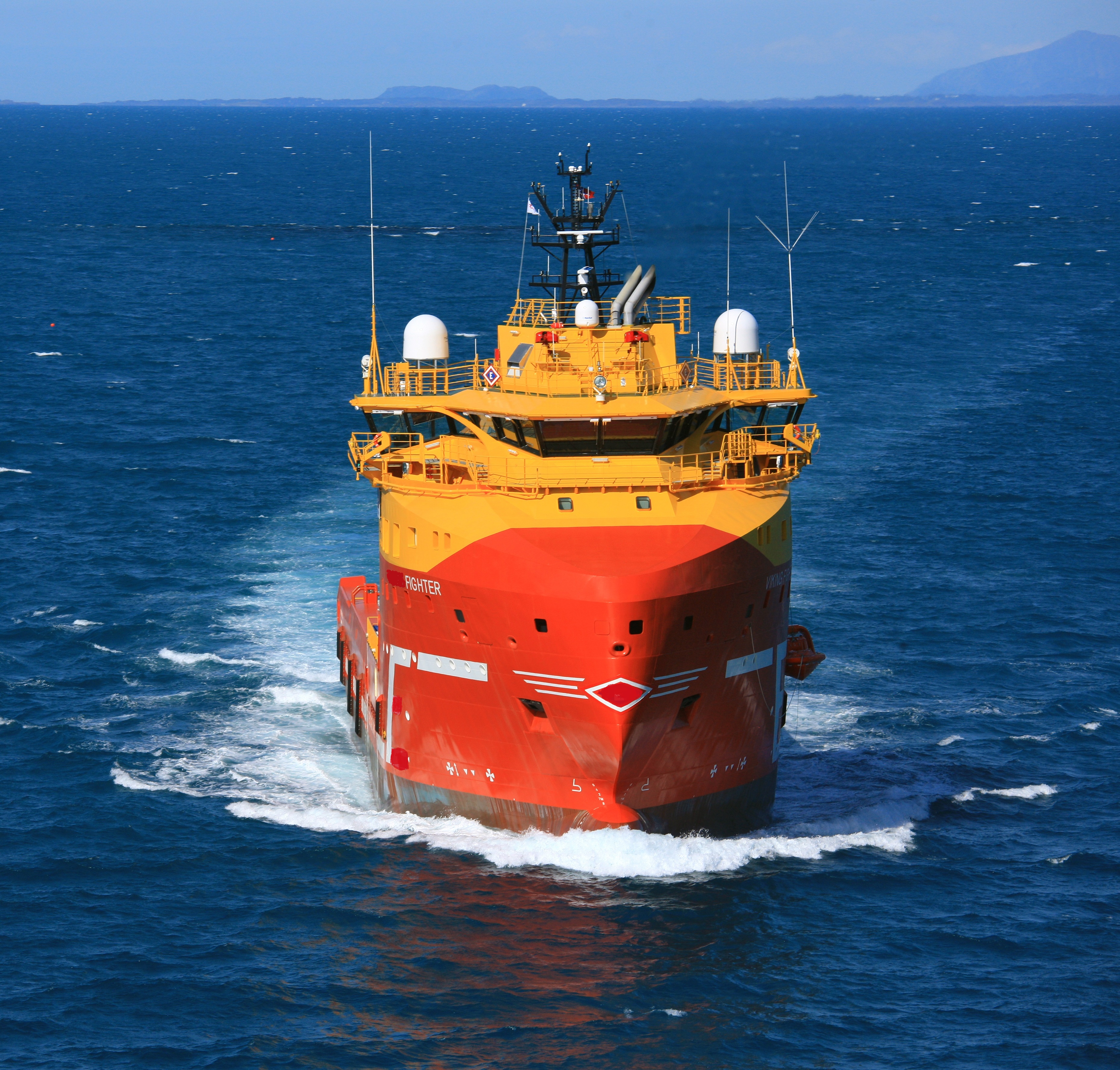 OBN activities are fairly against oil price volatility as they are mostly aimed at getting more oil out of existing production fields. There are reasons to believe that OBN technology will also be used to search for new fields in the future. However, it is important to bear in mind that OBN surveys are not yet effective enough to replace towed streamers. I therefore believe that the majority of seismic research for new fields will still be performed using regular 2D (single streamer) and 3D (multi-streamer) operations. We have actually just upgraded one of our source vessels to perform both 2D and 3D streamer operations in relation to a contract with Seabird, plus taken on management of a high-end 12-streamer vessel capable of doing advanced multi-streamer operations for multiple clients, including wide azimuth acquisition.
Looking ahead and looking at the map, we believe there is great potential for oil and gas exploration in the North Sea and Barents Sea, which lies north of Norway and Russia in the Arctic Ocean. We also expect West Africa, the Middle East and the Gulf of Mexico to be busy in the next years, especially for OBN operations and wide azimuth programmes. There are interesting discussions ongoing about whether the US East Coast between Newfoundland and Florida will open up for seismic activities. That would bring exciting opportunities.
Any successful company that wishes to remain successful has to keep exploring new opportunities and uses for its assets. The story of how we entered the wind energy market is a good example. Vestland took on the management of a new platform supply vessel (PSV) a few years ago: Vestland Cygnus, owned by the Hans Gravdal Group. When the PSV market fell, we decided to perform a W2W conversion and secured a contract with Statoil for commissioning the Dudgeon Offshore Wind Farm east of Great Yarmouth in the UK. Vestland Cygnus is currently working with GE in the southern section of the North Sea and we are looking at further possibilities in the green energy sector.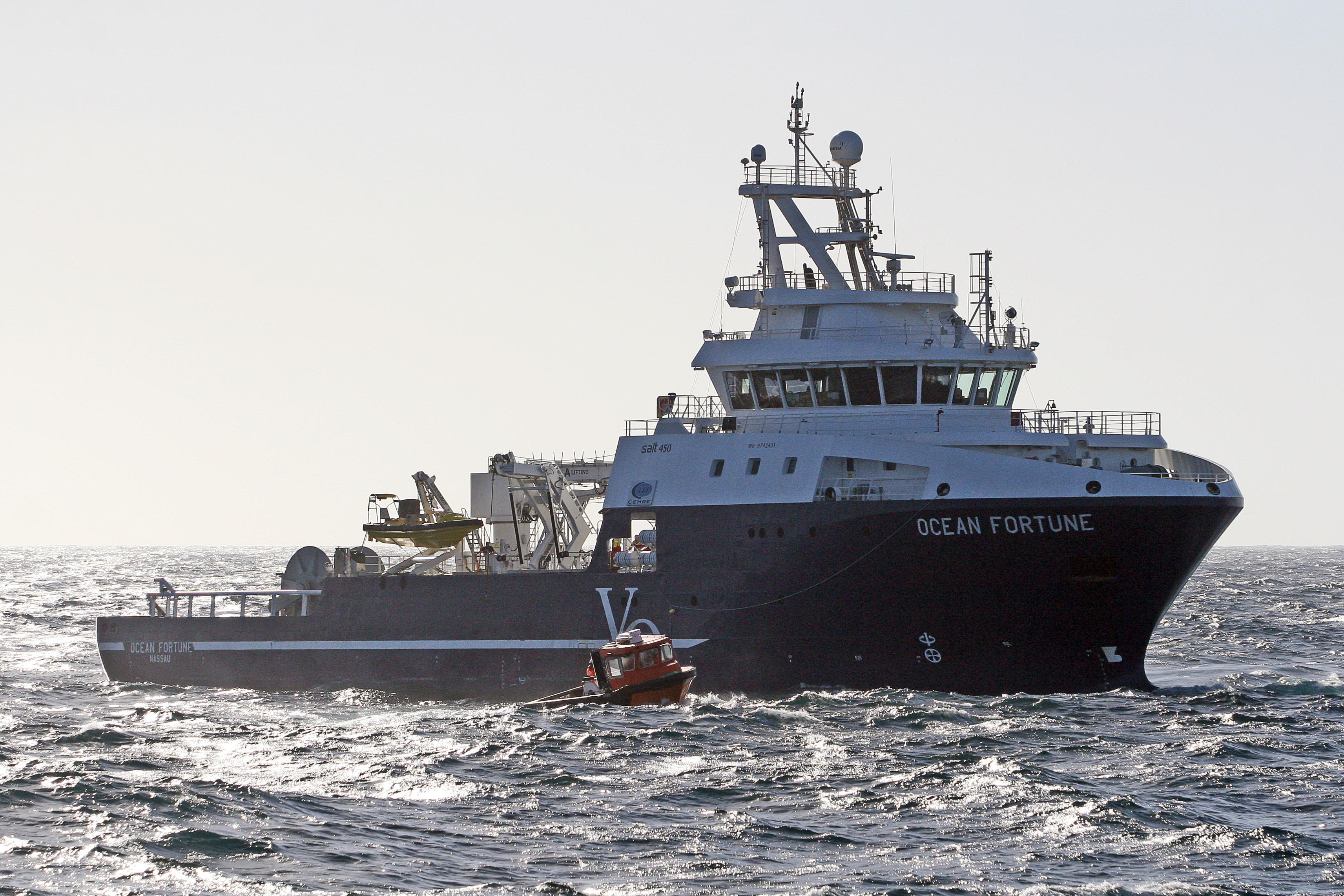 Seismic vessels are no ordinary vessels. Redundancy is important as they tow expensive equipment and performchallenging subsea tasks such as node handling, close to offshore installations. Dynamic Positioning (DP) and Redundant Propulsion (RP) notations are essential. They need high levels of comfort for the crew, an office, instrument room and workshop spaces, as well as good fuel consumption. One thing I love doing is to "play" with plans during development of a new conversion project using 3D modelling software in an attempt to find the optimal arrangements. In fact, I enjoy developing both seismic and W2W projects in close cooperation with customers.
Classification societies are essential partners in any new project, as well as during the operation of ships. Classification societies may affect our vessels "on-hire" days, yearly opex costs and the outcome of newbuilding and conversion projects, including not just direct costs but indirect costs related to how smoothly and rapidly the plan approval processes are completed. We appreciate streamlined processes and I'm sure we are not the only company to get frustrated by bureaucracy and long plan approval timelines.
The Nordic Explorer, which was built in Langsten Shipyard in Norway and classed by RINA, has been a really successful project. I'm sure our RINA partners will be pleased to know that she is signed up with Seabird for 3D jobs in the Congo as well as 2D jobs in the North Sea this summer. The market seems to be brightening, so we are looking forward to carrying out more exciting projects in which RINA might well be able to support us.
Biography
Per Vidar Hille has been CEO of Vestland Offshore AS since he founded the company in July 2008. He started his career sailing as Chief Engineer on chemical tanker and ro-pax vessels, until 1997. He then served as Superintendent, Fleet Manager and CEO of Shipman AS, mainly operating seismic vessels. He established Vestland Offshore in 2008 together with a group of investors and partners, holding the position of CEO with responsibility for around 12 vessels and newbuilding projects.