29 Apr 2019
Interview with Daniele Patuelli, Vice President Marine & Ports Italy, ABB
At ABB, we believe the next generations of ships will be electric, digital and connected. This vision drives our Marine & Ports business, as we strive to equip the marine industry with solutions that maximise the full potential of vessels and promote safe, efficient and sustainable shipping globally. This is nothing new. In fact, we have provided electrical systems for vessels for more than 110 years. Today, well over 1,300 ships use ABB's electric system, and a wide range of vessels depend on our Azipod® propulsion, from cruise ships to icebreakers and mega-yachts. An electrical backbone coupled with the latest automation and control systems will bring new levels of efficiency and reliability.
As well as having our own marine- and ports-specific products and solutions, we integrate products from other ABB business units into our solutions. From the perspective of the end customer, it is an advantage from the supply chain and quality standpoint to have a wide range of products and solutions under the same brand. Additionally, the cross-industry ABB Ability™ decision support software suite gives vessel crews the right tools to monitor and optimise vessel efficiency. It also helps owners and operators to optimise route planning, comply with environmental regulations and improve the safety of both crew and cargo.
This type of synergy and collaboration also supports our research and innovation activities. ABB is actively involved in collaborative development of fuel cell technology for marine applications, including research, testing and a pilot installation implementation. Recently, ABB signed an MoU with Ballard Power Systems on developing the next-generation fuel cell power system for sustainable marine e-mobility. Together, we will leverage the existing kilowatt-scale fuel cell technologies and optimise them to create a pioneering megawatt-scale solution suitable for powering larger ships. We are also working with Scandinavian research organisation SINTEF to explore the viability of fuel cells as a main energy source for ship propulsion on both cargo and passenger ships.
Speaking of battery power, it is evident that it is establishing itself as a force for change in an important part of the shipping market. In November 2018, the largest emission-free ferries in the world officially went into service, after the conversion from diesel to all-electric power of the ForSea vessels Tycho Brahe and Aurora. The vessels are fitted with a 4160-kWh battery to propel them on the 4km crossing between Helsingborg, Sweden and Helsingør, Denmark. Could we soon be seeing something similar in cruise ships?
Investment in sustainable technologies is essential to all sectors of the transport industry. Global pressures of climate change, emerging-market economic development and growing urbanisation demand new and more environmentally sustainable ways to move people and goods. We are determined to deliver safe, efficient and environmentally friendly solutions to vessels sailing anywhere in the world.
As ships become more digital and more connected, some people are asking whether we might have fully autonomous ships in the future. We believe that an autonomous vessel is not necessarily unmanned. That said, it may have a periodically unmanned bridge under certain strict conditions. It will take a while until technology is capable of doing all the things that humans currently do to a high enough standard.
However, that doesn't mean we cannot use technology to augment seafarers' skillsets and enhance the overall safety of marine operations. ABB is already providing solutions where technology is used alongside competent ship's officers to improve decision making – ABB Ability™ Marine Pilot Vision situational awareness solution and ABB Ability™ Marine Pilot Control next-generation dynamic positioning system. These solutions were trialled in the Suomenlinna II passenger ferry in November 2018.
The marine market is, without a doubt, very challenging. However, we retain a strong sense of family at our workplace. Our company truly values people on a personal level, which makes the hardest days just as great. There is a genuine spirit of cooperation and shared goals, all revolving around helping and supporting our customers. It is exciting to be involved in driving innovation and developing new technologies that maintain customers' assets throughout the entire lifecycle.
Maintaining high-quality products and services in our business means having consistently high-quality deliveries. This is obtained partly by working in close cooperation with certification societies. Among these, RINA helps us to maintain the highest standards of quality and efficiency in our product and solutions. Our collaborations range from Marine Academy training courses to the certification of upgraded automation systems and verifications to renew our ISO 9001:2015 certificate. We look forward to many more.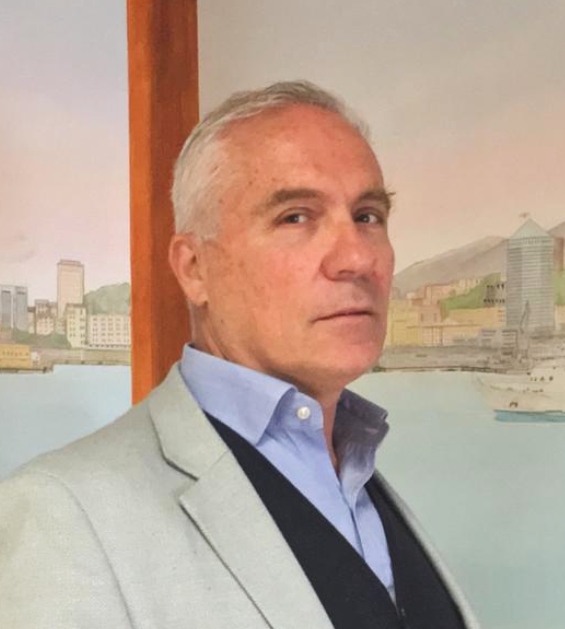 Biography
After completing a degree in electrical engineering, Daniele Patuelli joined ASEA Automation commissioning department in 1986, shortly before the company's merger with Brown, Boveri & Cie to form ABB. After some years in the field and a sales role in the metallurgical sector, in 1997 he took over responsibility for building up the Marine Service organisation in Italy. In 1999 he opened several service stations, including in Genoa, Venice, Naples and Malta, developing the turbocharging service business.
Mr Patuelli became Global Service Manager for Automation and Control Systems in 2014. In this role, is responsible for supporting and developing new solutions with a focus on the lifecycle of automation products and solutions for the marine market. In parallel, he continues to perform his additional role of Vice President of the Marine & Ports business unit.