08 Nov 2018
Read our article on RINAUTIC magazine
In a fast-changing market, the major challenge for Camper & Nicholsons – as well as other companies who wish to survive in the luxury yacht industry – is to evolve into a stronger, larger and more modern organisation. Since the end of the last global financial crisis, the brokerage market has changed significantly. A new generation of clients is entering the arena, with different lifestyles and expectations. Existing clients are also changing their approach to yachting. Meanwhile, the share of global wealth is shifting geographically as emerging markets become more powerful.
In order to survive and thrive in the future market, yacht companies require a much higher level of professionalism than before. A more structured organisation and greater investment in new technologies, marketing and infrastructure are essential, as is a solid shareholder base that supports change and growth.
At the moment our industry is highly fragmented, with a small number of major players and a multitude of smaller ones. It will be difficult enough for the larger companies – never mind the smaller ones – to sustain the level of investment required by this market evolution in order to guide and control market changes over the next few years. This is an opportunity for a new type of investor to enter the scene and help drive the consolidation that is a natural consequence of the current industry fragmentation.
By 2022, I predict that we will see a very different industry. There will be fewer companies, but the ones that survive will be larger and financially stronger, with more solid organisations. Camper & Nicholsons will be one of these. We have a clear strategy for developing the company and transforming it into a position of leadership in a short time. Our business model will take advantage of new technologies without aiming to disrupt or shock the market.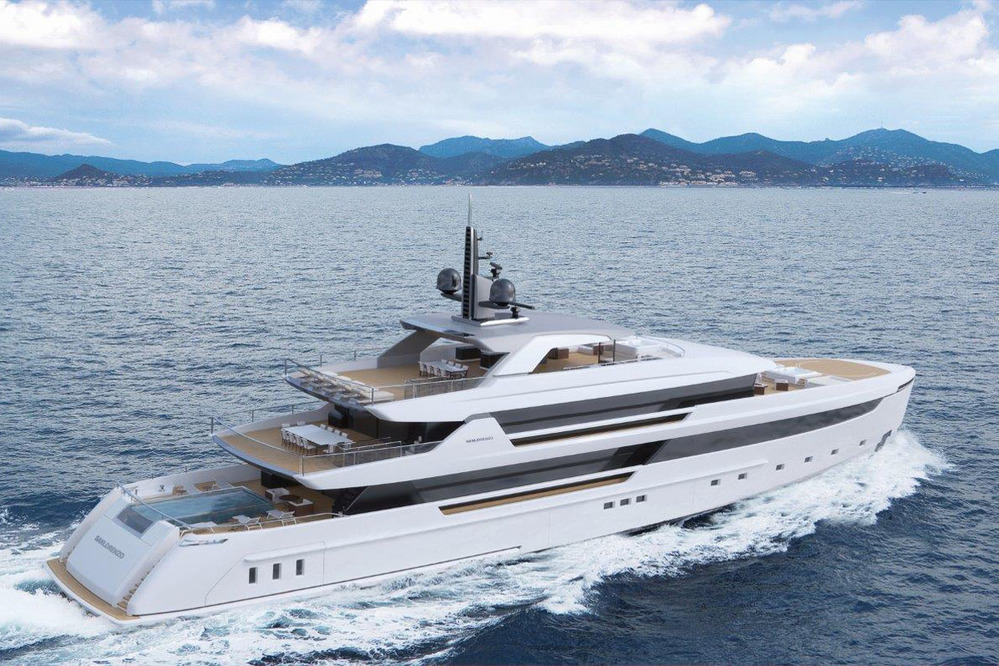 We already have a solid base for growth, with nine divisions that work hand in hand to provide a professional service in all aspects of yacht brokerage, management and new construction, charter, charter marketing, crew placement, refit and repair, insurance and capital. This complete suite of turnkey services is designed to support yacht owners through their entire lifecycle of ownership. The result is more convenience, less complexity and the freedom to simply enjoy yachting.
We are also expanding our worldwide network of offices into promising emerging markets, notably Asia. We launched Camper & Nicholsons Asia in Hong Kong in 2017. This year, we have reinforced our presence by increasing the team to 18 people and opening an office in Phuket, Thailand. This brings the total global network of Camper & Nicholsons to 12 offices: five in Europe (Antibes, Geneva, London, Monaco, Palma), five in the US (Fort Lauderdale, Miami, Newport, New York, Palm Beach) and two in Asia (Hong Kong, Phuket). Our staff numbers have also grown significantly over the years. Our current international team totals more than 145 people, speaking 28 languages.
This is important, because a fresh focus on professionalism in yachting relies on a large network of professional people. The most important and interesting part of my job is working with my team, whom I believe to have the qualifications and experience to bring our company to a leadership position.
In addition, during the course of our client services we work a great deal with classification societies. The surveyors perform periodical class surveys as well as flag inspections, ISM audits and other technical services. At times, we have appointed expert consultants to advise on complex issues such as vibration analysis, assessing the efficiency of equipment or sourcing fuel contamination. RINA in particular has proved a very yacht-friendly and flexible classification society to work with. The RINA Academy in Genoa holds numerous training courses and the Yachting Centre in Viareggio is a good initiative.
We look forward to continuing to benefit from RINA's expert support as we adapt to industry transformation and create a company with the strength, synergies and global reach to provide high-quality services to new and existing customers all over the world.