25 Oct 2018
Read our article on Innovation + magazine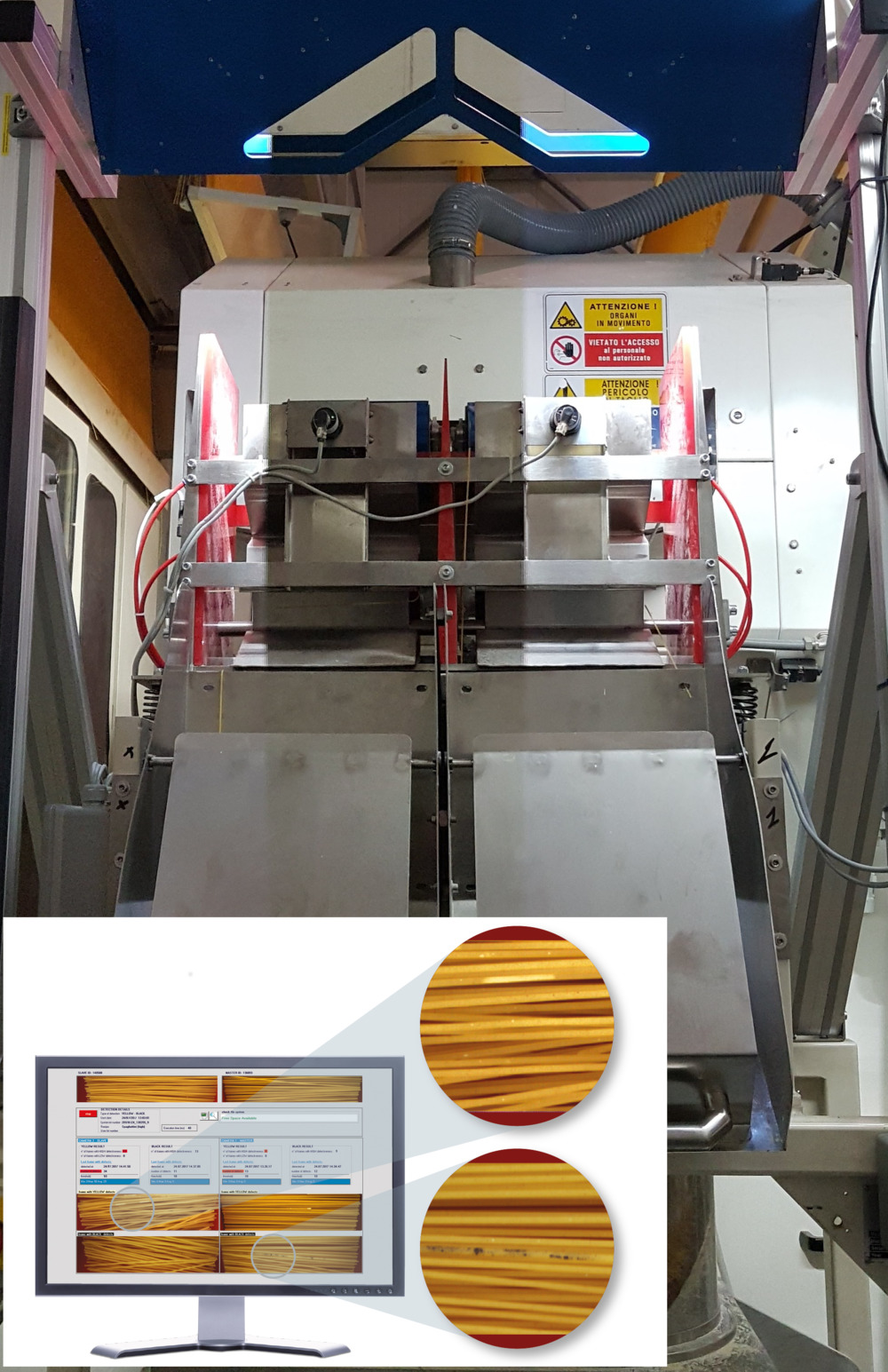 Pasta production is one of those sectors in which industrial methods and automation meet artisanal skill. It is also a sector in which there can be no compromise on quality. The human touch adds value to the end product. Would you prefer "handmade Italian pasta" or spaghetti that is advertised as "produced entirely by machines"? Yet smart use of new industrial technologies can help improve pasta quality while reducing production costs.
Millions of spaghetti per hour are delivered from extrusion machines to the final package via a long and delicate drying process. The drying process is a crucial part of pasta production and key to reaching the desired quality level. Until now, quality control over this process had to be performed by humans – a slow, costly and sometimes inaccurate process.
RAM Elettronica, supplier of the most well-known Italian (and hence worldwide) market leaders of high-quality pastas, has engaged RINA to combine its own expertise in food processing equipment with RINA's in-line inspection and sensor capabilities.
The result is a spaghetti production line fitted with advanced machine vision systems. These perform real-time recognition of defects that until now only a human eye could see. The sensors acquire images during production, process these images in real time and identify any imperfections by analysing alterations in colour shades. Imperfections could be due to overheating, imperfect drying or contamination.
If the system identifies imperfections in small quantities of pasta, it can discard the affected pasta in real time without delaying production. In the case of persistent errors and quality deviations, the line is stopped. Alerts and notifications allow the process settings to be adjusted quickly and accurately, thereby greatly reducing wastage and costs.
Tight specifications, reliability constraints and strict regulations on food manufacturing were key concerns of RAM Elettronica when launching this innovative project. It is a pleasure to have been able to develop the in-line system and see it promptly identifying and discarding every single non-compliant spaghetto. Next steps? Penne, fusilli, tagliatelle... and beyond food production lines, other sectors where in-line inspection is crucial for the production process, such as manufacturing and pharmaceuticals.
The next time you taste a good dish of spaghetti, you know what is behind it. Not just the chef's skill but advanced image-processing algorithms, high-resolution cameras, custom lighting systems, specially designed process layouts for better image acquisition, flexible installations and immediate rejection of any item that does not meet the desired quality standards. The system offers great added value to manufacturers, who can guarantee rigorous quality checks even during high-velocity, high-volume production. The days of slow, costly 100% manual inspections will soon be in the past. This project is a good fusion of RINA's slogan, "Excellence behind excellence", with RAM's claim that "We know automation".