23 May 2023
Gain competitive advantage for your projects concerning natural gas, LNG, hydrogen, low-carbon solutions and renewable energy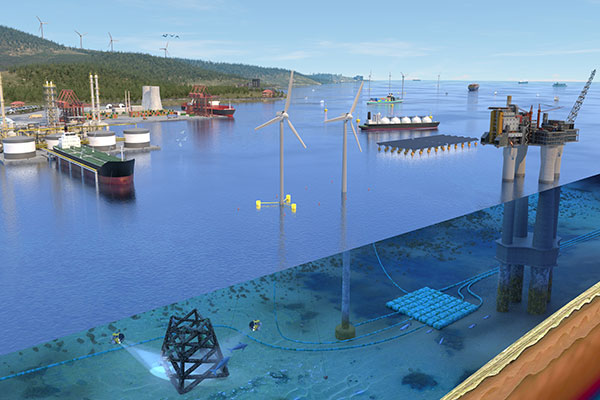 OMC 2023 has been postponed
On Friday 19th May, the Prefecture of Ravenna informed OMC Med Energy organisers that "the persistent critical weather and hydrogeological conditions throughout the province do not allow the course" of OMC MED Energy 2023.
Information about new dates will be available soon.
RINA at OMC 2023
Do you manage projects concerning natural gas, LNG, hydrogen, low-carbon solutions and renewable energy in the framework of energy transition?
We are a primary player in the energy transition and we have been active in the LNG market for more than 20 years, working on over 225 LNG projects worldwide, including liquefaction and regasification facilities both onshore and offshore.
During OMC 2023, our Energy team will be able to provide detailed information on our extensive international experience in a wide range of services that can help clients gain competitive advantage for their projects:
LNG terminal design: the feasibility investigation of new initiatives in the LNG field helps companies with the development and implementation of successful ideas during the entire project life.
Hydrogen: we provide hydrogen-based solutions across industry, minimizing the risk of harm to people and the environment, and we gained in our laboratories the expertise for next hydrogen challenges.
Basic, FEED and preliminary design: they are the steps of the process in which concepts are defined and the relevant technical specifications are issued, in order to allow overcoming any critical item or potential showstopper.
Procurement services: we conduct second and third party inspections of mechanical parts, electrical components and commodities, according a clients detailed assignment and applying contractual specifications, codes and international standards.
Geophysical surveys: since a thorough understanding of siting issues is essential for the success of any construction project: geophysical surveys are provided in conjunction with geotechnical investigations to integrate engineering data.
Project Management: 360° assistance to manage all phases of a new project, thanks to our worldwide organization and our level of competence. Our services are accurately tailored to the specific requirements and organization of the client.
Our speeches at OMC 2023
Andrea Sola – "Plants vulnerability to extreme natural events ("na-tech risk"): a case study" - Technical session "Asset integrity"
Maurizio Florio – "Energy transition through renewable energies, the challenge of the power storage" - Technical session "Renewable Challenges"
Massimo Di Biagio - "A case study for repurposing existing sealines to co2 transport offshore - Asset circular conversion and valorisation 24/5"
Federica Cugnach – "Identifying and developing investment potential for energy efficiency, de-carbonization and best available technologies (bat) in kazakhstan's energy - intensive industries" - Technical session "GHG Reduction"
Giorgio Bonvicini – "Technology Integration for Islands' Decarbonisation - the Experience of the NESOI Project" - Technical session "GHG Reduction"
Andrea Bombardi - Hydrogen - Tecnhical session ''Hydrogen''
Andrea Fonzo – "Hydrogen offshore pipelines for net zero: testing pipeline material, welds and coating for a complete system qualification" - Technical session ''Hydrogen'' 25/5
Andrea Welti – "Energy performance and environmental impact evaluation of a heat pump coupled with NIR absorbing solar thermal collectors, BIPV and electrical and thermal storages for residential application" - Technical session "Energy Efficiency"
Alessio Tarantini - "Repurposing of existing natural gas pipelines for hydrogen service – a methodology for third-party suitability assessment from a material perspective" - Oil&Gas Technologies Decarbonisation
Visit us at Booth 604 Hall 7 23/5