Free webinar, Thursday, October 20th 2022, 4:00 PM CEST - 10:00 AM EDT
An industrial indoor certified pilot history
20 Oct 2022
How can you obtain the certification as "indoor pilot"?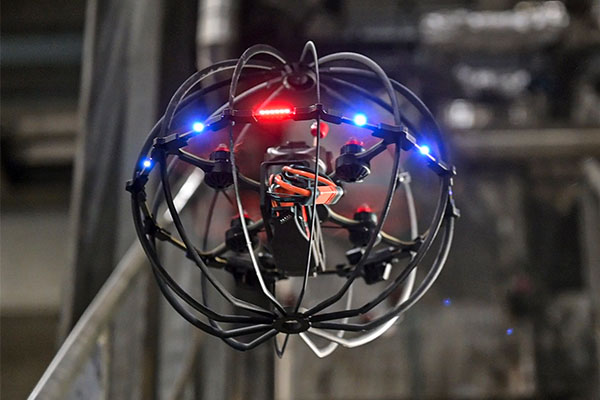 In a world in continuous digital development, in which borders have been broken by technological progress, drones play an important role in supporting humans.

Inspection activities carried out with the aid of drones represent the new technological frontier in interpreting and obtaining data in areas and conditions that are difficult to access with traditional techniques.
RINA approached drones' field and pilot certification. Through an agreement signed with Skypersonic, Inc. an American manufacturer of drones for industrial inspections, RINA has become the certification body of the American Society of Industrial Professional Pilots -ASIPP, a structure sponsored by Skypersonic and represents the first private international body that issues drone piloting licenses for inspection activities on critical infrastructure, confined spaces and industrial plants.

The student pilot will then be able to obtain the patent completely online with e-learning supports and using Skypersonic's proprietary real-time transoceanic remote piloting platform and simulator. Video inspection and reporting methodologies will allow certified pilots to carry out complex industrial inspections reducing costs and times of the same and increasing the safety of operations.

How can you obtain the certification as "indoor pilot"?

Thanks to the consolidated experience on industrial inspection with drones, we organize in collaboration with Skypersonic a free webinar on this innovative personnel certification. During the webinar, each attendee will walk the path of a certified pilot, from the theory class, through the simulator session and the remote piloting, reaching the final exam.