21 - 24 Jun 2022
OPERANDUM H2020 project prototype aims to reduce hydro-meteorological risks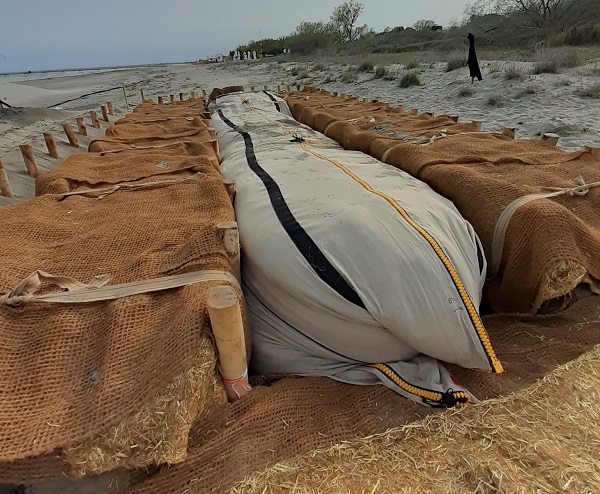 Our Donato Zangani - Research & Development Strategy Senior Director - will present OPERANDUM H2020 project at Techtextil 2022, the international trade fair for technical textiles and nonwovens.
OPERANDUM has received funding from the European Union's Horizon 2020 research and innovation programme under grant agreement No 776848 to deliver the tools and methods for the validation of Nature-Based Solutions and the reduction of hydro-meteorological risks.
In the framework of this project, we are in charge of the design (preliminary, detailed and executive), construction, technical supervision and monitoring task related to the artificial dune that has been realized as one of the Open Air Laboratories of the project.
During Techtextil 2022, a new version of the OPERANDUM prototype will be exposed and described through a poster at the exhibition area (Halle 12.1 B57).
In particular, the OPERANDUM prototype showcased at Techtextil is a replica (at smaller scale) of the Nature Based Solution implemented in the Open Air Laboratory of the project at Lido di Volano, on the Italian Adriatic coast near Ravenna.
This prototype shows the modularity of the concept which has been patented by RINA and key elements of the solution are the zipped connections, also showcased at the stand of our partner Ziplast (Halle 11.1 D31).
Join us in Frankfurt to learn more!