18 - 20 Nov 2019
Join the meeting place for everyone invested in the business of yachting
The Superyacht Forum, the superyacht market's conference, returns to Amsterdam for its 26th year. This year's theme is "building for the next generation" with the aim of understanding young owners to build an industry for the next generation sector, introducing next-generation technology, energy efficiency & innovations and learning from future thinkers.
The event is organized in partnership with METSTRADE which attracts more than 26,000 buyers of technology and equipment in the Superyacht Pavilion (SYP), a focused show within the show filled with more than 330 exhibitors highly targeted to the sector. Discover the list of exhibitors.
More than 800 delegates, 20 dynamic workshops and 8 inspiring keynotes during 3 days of networking, private meetings, social interaction and candid exchanges of future-thinking ideas in order to create intimate environments within international showrooms to spark debate among the most pertinent and specialist topics that have a direct impact on the superyacht industry.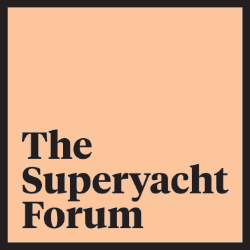 The programme is sub-divided as follows:
Day one (18th November) is "The business day" where the discussion is devoted to building robust business models, anticipating market challenges, while laying the foundations for the next generation of C-suite executives to structure their businesses.
Day two (19th November) is "The owner day" focused on the future of superyacht ownership and paint a picture of tomorrow's client profile.
Day three (20th November) "The technology day" will bring together leaders in technology at the forefront of their fields.
The Superyacht Forum is built around a core theme, a powerful audience, a highly relevant programme and also some fun.