10 - 13 Sep 2019
A landmark event connecting governments, national armed forces, industry leaders and global defence & security supply chain
Taking place in London from 10 to 13 September 2019, DSEI is a world leading event that connects governments, national armed forces, industry thought leaders and global defence & security supply chain. It offers a wide range of valuable opportunities for networking, a platform for business, access to relevant content and live-action demonstrations, which allows the DSEI community to innovate, share knowledge, discover and experience the latest capabilities across the different domains.
In the framework of DSEI, we'll present the following services:
Decision support
Our Decision Support Services are tailored towards helping you gain competitive advantage for your projects and services. The service focuses on pan-enterprise diagnostics and subsequent transformation creating cost savings and building resilience into your projects and programmes.
Training & Learning
Our training consultancy services are specialised in the rigorous analysis of organisational training requirements and the development of bespoke and innovative training solutions for safety-critical environments. Our approach provides clients with the tools to make sound investment decisions about training and to ensure their employees have the correct competence to carry out their roles safely, now and in the future.
EMC
Our EMC team undertakes a wide range of Electromagnetic Environmental Effects tests, assessment and consultancy services for the civil and military sectors (Air, Land and Sea) providing the assurance that critical assets and installations will operate safely, reliably, legally and without interfering with each other or with systems and services operating in the environment.
ICT & Software engineering
We bring a multi-disciplinary design environment to each project, to provide clients with the best team who understand their specific software and system requirements and system engineering processes. As an independent organisation, we provide verification and validation as well as product assurance and software reliability services.
Digital
With a lengthy history of working directly with government defence ministries, space agencies and prime contractors, we have an extensive range of digital capabilities to support programmes through their entire lifecycle. From defining specifications and conceptual design through to design, development, installation, integration and training we provide the right skills set to deliver the programme.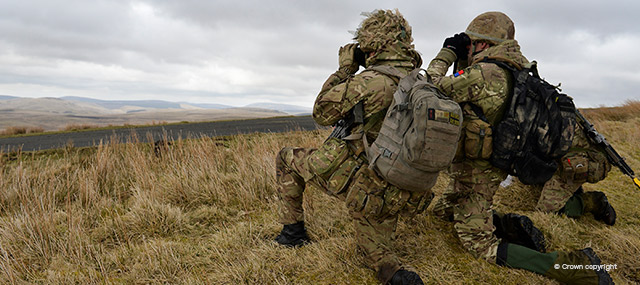 As a matter of fact, this edition of DSEI will be organized into five domain-focused zones, showcasing the latest equipment and systems:
The Aerospace Zone includes a vast array of static displays to compliment all the aerospace supply chain exhibitors, a newly formed hub dedicated to space, and a capability area that services the entire aerospace supply chain.
The Land Zone is supported by the British Army and it is the largest and fastest growing zone featuring the latest in weapons, ammunitions and equipment, therefore it allows to see the latest developments and innovations from international exhibitors.
The Naval Zone is an interactive showcase of the latest vessels and technology and it represents the best place to do business for buyers, procurement managers, R&D and more.
The Security Zone shows a series of security equipment, technologies, strategies and systems to counter priority threats, like cyber-attacks, border, infrastructure, crowd and crisis security.
The Joint Zone features the latest products and innovations servicing the whole defence and security community with three key hubs: The Innovation Hub, The Medical Engagement Hub and The Communications Hub.