01 Dec 2021
Digitalisation is a key element of the new technology being developed for the shipping industry, and a core component of RINA's services to the market.
RINA recently strengthened its long-standing digital offering with the purchase of Danish company Logimatic, a renowned specialist in asset management software applications for the marine industry.

Headquartered in Aalborg, Denmark, the company employs some 50 staff, and has additional offices in Singapore and Chile. The firm specialises in software and automation solutions, helping companies in the shipping and other industries to optimise and streamline their internal processes.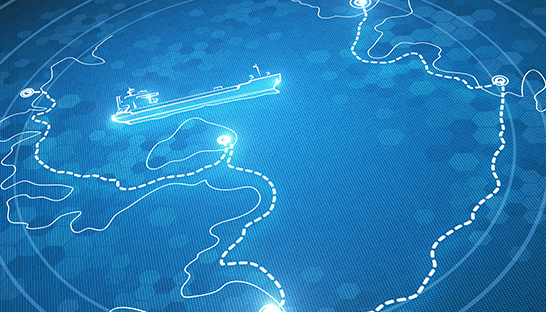 Today it is fully integrated into the RINA group and will, in future, operate under the name 'RINA Digital Solutions'. This addition to the group will provide a new set of complementary services to RINA's clients.

At the heart of RINA Digital Solutions is our fleet management system SERTICA, which forms a central part of the RINA portfolio of digital offerings for the marine industry.

SERTICA is a powerful fleet management solution which integrates a wide range of functions, modules and features for all areas of maritime business. These include fleet maintenance and procurement management tools, as well as HSQE modules to provide insight into fleet operations, enabling effective monitoring, cost control and savings.

SERTICA is installed onboard more than 1,500 seagoing ships, including those of many of the world's leading shipowners. The software has been enthusiastically embraced by the tanker and ro-ro / passenger fleets of a number of large northern European shipping groups. It has also been taken for a range of bulk carriers, offshore units, fishing vessels, yachts and tug & pilot vessels by owners throughout southern Europe, Asia and South America.

Customers include large shipping companies such as DFDS, Ultraship, Euronav, Svitzer and the latest addition, Hapag-Lloyd with its fleet of 70 large container ships.

RINA Digital Solutions now offers a complete set of applications covering the full range of digital tools needed by the industry. In addition to SERTICA, RINA has a range of complementary software solutions to serve the marine and energy sectors, including INEXTIA, FOTODOK and RENOMATIC.

The aforementioned software solutions will join the portfolio of existing RINACube applications and provide companies with a holistic view of their fleets by means of their integration with RINA's electronic logbooks for MARPOL compliance, our OPTIMUM fleet performance optimisation system offering the capability to gather real-time data from a vessel's onboard automation and navigations systems, and a set of vertical applications covering specific operations such as remote surveys, Inventory of Hazardous Materials (IHM) and inspection planning and reporting.
Marta Galletti