01 Feb 2021
As part of RINA's exciting digitalisation strategy, the company recently installed a pioneering Fleet Operation Centre (FOC) at its Greek headquarters in Piraeus.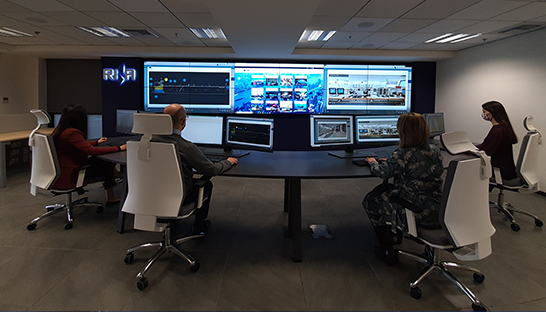 This platform provides a powerful tool to extract value and business insight from ship data, in turn supporting strategic decisions for shipowner operations.

State-of-the-art electronics and IT systems have been used to realise the FOC: 12 video screens across a 7-meter long wall allow dedicated experts to analyse and share information (drawings, real-time streaming, etc.), either onsite or remotely at other locations.
Meanwhile, the FOC makes it possible to integrate - in real time and on a single platform - all ship records and certificates, ship plans, manuals and calculations of RINA's member vessels, together with all performance data generated by these vessels.

It also brings together relevant third-party external data, such as Port State Control statistics, navigational alerts, marine weather information, information on piracy and emission control areas, and availability of service suppliers.

Ship performance monitoring is completed by optimisation analytics, based on both historical data and AI-powered predictions.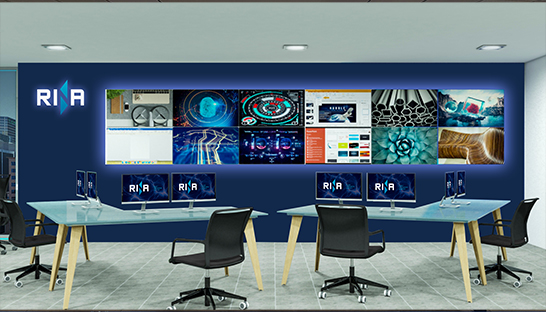 The FOC is part of efforts to create innovative new work tools for clients that enhance efficiency and performance. It is the first created by RINA and will be replicated in strategic locations worldwide. Among the additional services that can be provided to clients are:
Remote surveys and monitoring supported by the FOC, using new digital classification tools such as the Inspection Master at the core of operations
Monitoring and training surveyors using real cases, or through Virtual Reality scenarios
Emergency Response Service in cases of severe damages etc. which can be followed up by RINA experts through the FOC.

The Fleet Operation Centre represents the future of fleet monitoring and builds on existing RINACube digital software such as OPTIMUM. RINA will offer 24/7 support through the platform, and future services will be built around the Centre.
Through the platform, the expert surveying team can react to all ship requirements, both expected and unexpected, to achieve complete performance optimisation, reducing both downtime and operating costs for clients.
Spyridon Zolotas