01 Feb 2021
Expediting services are becoming increasingly important in the shipping industry as shipbuilding projects become ever larger and more complex.
The concept ensures goods and services are delivered to the right location on the appointed date and to the right standard, saving significant time and money for the client.

In June, RINA signed a landmark deal with the Shanghai Waigaoqiao Shipyard (SWS) which is building two 5,246-passenger cruise ships for CSSC Carnival Cruise Shipping, a joint venture between the Carnival Group and China State Shipbuilding Corporation (CSSC). An option has also been signed for a potential four additional ships.

As well as being a ground-breaking project - it is the first Chinese cruise newbuilding project of this size - it is also the first time the shipbuilding industry in China has contracted for expediting services.

Discussions between RINA's expediting experts and SWS started in 2019 involving RINA Marine China and RINA's energy teams in both China and Europe. A series of talks and teleconferences led to the creation of a detailed, tailor-made expediting plan.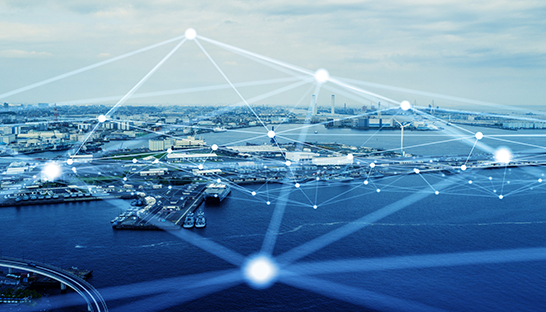 RINA will provide vendor inspection, field expediting, and desk expediting based on the plan, which has also been adapted in the meantime to respond to the new demands imposed by COVID-19.

Furthermore, RINA helped SWS create a desk expediting team, comprised of two local representatives and one overseas, who will take responsibility for the monitoring of the contract execution. The team will follow project status at all times, and plan for any necessary field expediting by European vendors.

The project promises to be a fascinating experience: not only is this the first large cruise ship newbuilding project ever to take place in China, but more than 90% of the equipment and products will be sourced from Europe. This will create significant expediting challenges, while the expediting team will also have to manage the differences between Chinese and European working practices.

The COVID-19 pandemic adds a further layer of complexity to the project. This promises to create more delivery challenges and could make the delivery schedule unusually unpredictable.

In its discussions with SWS, RINA spent a significant amount of time presenting the different types of expediting services, and the company's strengths in these areas. Overall, the contract will be an excellent project reference for RINA's expediting service and its utility in the cruise industry.

Meanwhile, we strongly believe RINA's professional support will greatly assist in the timely delivery of the project. Indeed, delays caused by late delivery, or inferior quality, can have multiple negative impacts on shipbuilding projects: increased expenses, reputational damage, unsatisfied clients, and even, in some cases, the loss of a project.

Instead, expediting services can remove a large part of this uncertainty, making sure that the required goods arrive at the appointed date in the agreed quality at the agreed location.
Kun Gao