01 Feb 2021
In these troubled times, when the shipping sector is grappling with the effects of COVID-19, organisations are taking action to protect the safety of their employees and to strengthen the trust of all their stakeholders.
Companies are keen to demonstrate that the highest health and safety standards have been applied - both on board ships and across the organisation itself.

RINA has been an early leader in developing a dedicated service to deal with this new scenario, creating a special additional class notation for companies. This notation is focused both on procedures to mitigate the bio risk and also hardware solutions and new technologies which can be applied on board.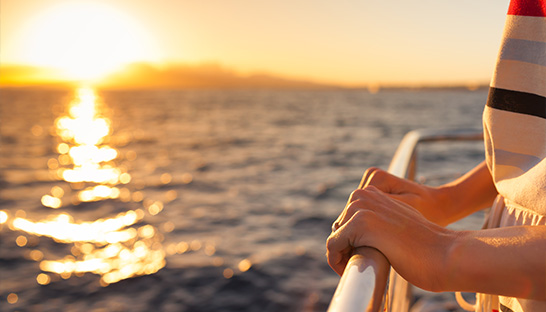 Called BIOSAFE SHIP, this is a goal-based notation with a holistic and flexible approach to achieving the goal of biosafety. This approach, rather than a prescriptive one, gives shipowners and shipyards the freedom to select those systems, components and operative procedures that they deem to be most appropriate.

As a result, the BIOSAFE SHIP additional class notation is based on a BIOSAFE index. This classes the various solutions that can be installed onboard according to 10 main categories. Under each category, a range of different options are available, and each solution is assigned a value to calculate the overall BIOSAFE index based on its effectiveness.

There are many new successful technologies available on the market to deal with COVID-19 and other infections that are currently in use ashore and in hospitals. These new technologies are now being introduced into the marine sector. RINA is able to test these technologies and assess their effectiveness on board, and their subsequent eligibility in the evaluation of the ship's BIOSAFE index.

Furthermore, when systems and components have been recognised as capable of improving a ship's infection resilience, RINA may issue, upon request of the applicant, a statement on the properties of the system or component in respect of recognised standards or showing a validation test campaign.

The BIOSAFE SHIP additional class notation is granted to all types of newbuildings and ships in service where a significant investment has been made in systems, components and operative procedures in order to control and prevent outbreaks of on board infection.

Special criteria are available for cruise ships and ro-ro passenger ships with sleeping facilities, as well as passenger ships and ro-ro passenger ships on short sea trades, plus cargo ships.

A certificate of compliance can be issued to ships whether or not they are classed with RINA.

In conclusion, the BIOSAFE SHIP additional class notation is the perfect solution for both newbuildings and ships in service, whether in the design or operational phase, to ensure the highest biosafety standards and a minimum risk of infection and, in turn, business disruption.
Maria Garbarini