19 Sep 2018
Read our article on RINAUTIC magazine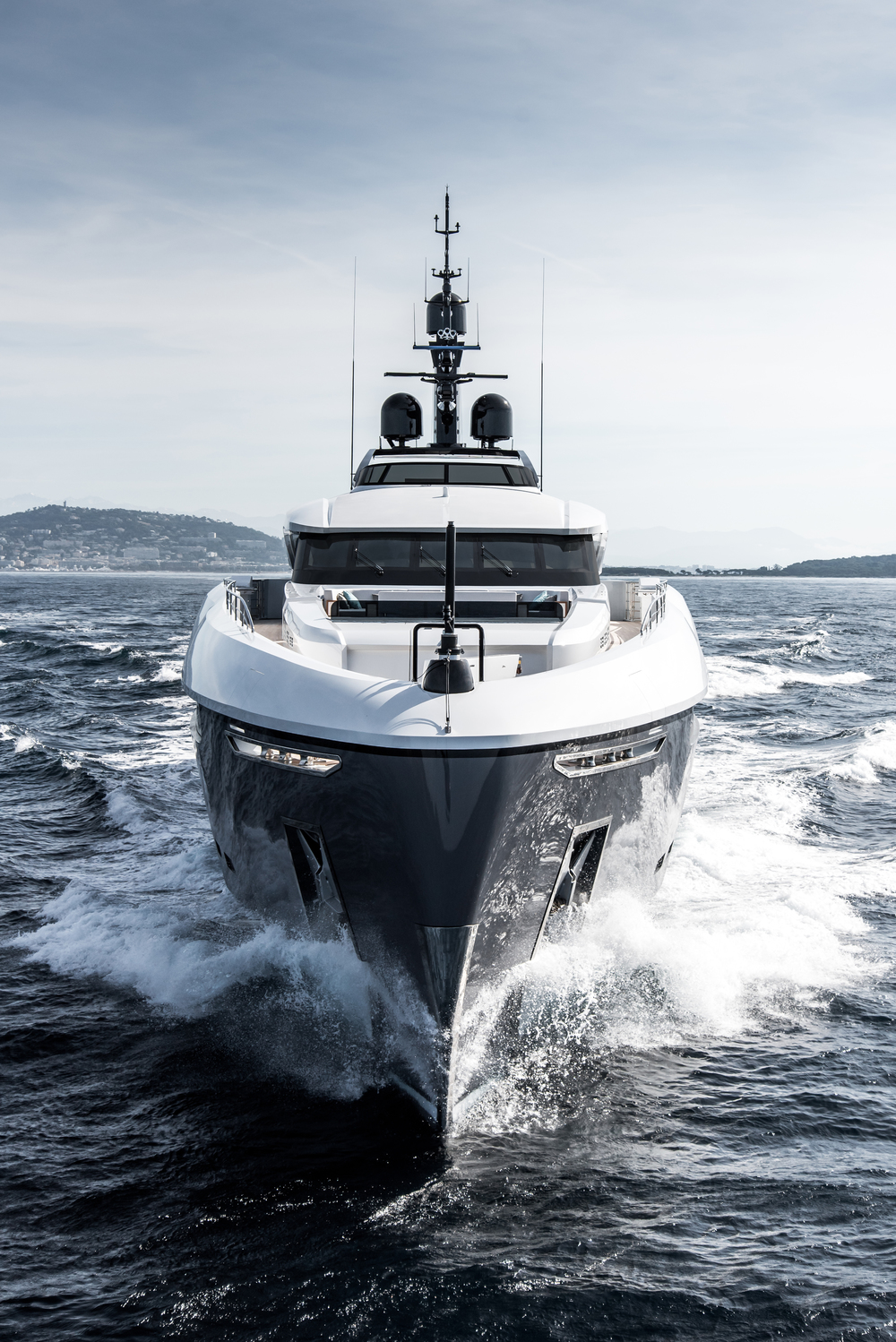 We spend a lot of our time at Rossinavi working with clients to understand their vision and what they really desire to create. What will they use the yacht for? Where? With whom? What kind of lifestyle do they have? What is their character? Is speed a big factor or is comfort more important?
Generic yachts, built without a specific owner in mind, don't excite our customers. We are seeing rising interest in vintage boats and new luxury yachts inspired by heritage designs, like M/Y Taransay, our 2015 replica of a 1929 British-made boat of the same name. The market is clearly changing its focus, and we must stay on top of new trends while keeping the boat at the centre of our vision. Through investment and innovation, we are reinterpreting and reinventing our yachts, not just in terms of how they look but also how they will be used.
I am passionate about research and development that will drive the brand forward in terms of the yacht design and building techniques of the future. Through a partnership with the International University of Monaco in 2016, for example, we commissioned research on superyachts and millennials. We have since used the findings to develop three new yacht concepts (Attitude, Project I-Tron and Mark 48) aimed at future millennial yacht owners.
We would never try to convince someone to buy a generic yacht that was created without their lifestyle and desires in mind. The perfect boat for a client is a synthesis between their needs and our nautical knowledge.
Launched this year, M/Y Utopia IV embodies our innovative approach to meeting the specific needs of individual clients. The inspiration came from a market observation in one geographical area: the south of Florida. Many American yacht owners like to spend their time navigating between Miami Beach, Downtown and the islands of the Bahamas, which are close by. The draft in this area is very shallow.
We thought: how can we design a fast, good-looking superyacht with a really shallow draught, efficient in its range of navigation, with a smart propulsion system and completely tailor-made? And so the Utopia IV was born: a 63m superyacht with a draft of only 2.10 metres.
Arrabito Naval Architects carried out the naval architecture and marine engineering for the Utopia IV project, along with technical monitoring of the construction (see box). She is a big tri-deck yacht with everything you could desire to live comfortably on board. She is sporty and fast, with a top speed of 33 knots – worthy of the very fastest 60+ metre superyachts. She is also the most silent in her category, achieving the highest possible score in RINA's Comfort Class. Her design has echoes of the Porsche 911. So she's a perfect boat for the Florida coast: swift, comfortable, gorgeous-looking and with a shallow draft. She'll be the only 63m superyacht docked in Downtown Miami!
The hull is of the fast displacement type. This shares some characteristics typical of displacement yachts but with far higher speeds and the performance levels of a semi-displacement hull. She is powered by four 2,600hp MTU M96L engines, coupled with Rolls-Royce Kamewa waterjets for steering. The engines are light, efficient and well-tested on the market. They offer an extraordinarily good ratio between power output and weight. One major benefit is that she can navigate with just two of the four engines running. So through smart utilisation of the two pairs of engines, we can extend the life of the propulsion system and minimise fuel consumption.
M/Y Utopia IV demonstrates how we always strive to find the perfect solution for the needs and desires of our clients. In our efforts, we are greatly supported by class societies and consulting engineers. Rossinavi's very first ship was classed by RINA, the coastal passenger vessel Freccia del Giglio. We have since had the opportunity to work with other class societies, but our technicians continue to maintain a strong relationship with RINA surveyors and our specifications always indicate RINA as the main certification body.
Our yards are busy with several commissions for American clients in 2018 and 2019, as well as our first ice-class vessel, King Shark, for which Arrabito Naval Architects is also responsible for the naval architecture and marine engineering. We look forward to continuing to push the boundaries of custom superyacht design over the next years.