18 Sep 2018
Read our article on RINAUTIC magazine
Time is precious. When it is gone, it is gone. You cannot replace a lost hour like a lost screw. And if a single supplier doesn't deliver on time, everyone else wastes theirs. It is a great pleasure to relax and admire a beautiful yacht you have designed and built – but not while you are still building it. Is the yachting industry generally too relaxed? If we want to remain competitive, then perhaps it is.
I joined Baglietto in early 2016 with a background in a variety of industries, including beer, helicopters, motorcaravans and plastics. In these and other highly competitive sectors, the value of time is taken really seriously. Working with the teams, I have invested a lot of effort – and time! – in improving time management for our projects. Day by day, we are seeing the benefits of every single one of us playing our part at the right moment, both at our La Spezia shipyard and within our supply chain.
A new scheduling and monitoring system that we are currently implementing will help our programme managers and project engineers gain even greater efficiency. You cannot rush quality, of course. But working to a steady and reliable rhythm brings great benefits to our business, our teams, our suppliers and most importantly our customers. Italian yacht builders face competition from other European yards and now a few Middle Eastern yards are also appearing. We have to be fast and lean to keep the attention of prospects and meet the expectations of owners.
The importance of variety and versatility is another insight we can draw from other industries. This is particularly true in today's world of mass production, where the ability to own something unique and custom is a rare privilege. We have therefore been working to widen our offer in terms of range and design, so that prospective yacht owners who are attracted to Baglietto by its reputation find more choice and freedom in designing their dream boat. Along with our longstanding and highly successful design partner Francesco Paszkowski, we have started to work with Milan-based studios Hot Lab and Santa Maria Magnolfi, plus Mulder Design from the Netherlands. The concept is to keep the platform below water the same, while encouraging greater design freedom and interpretation above the water.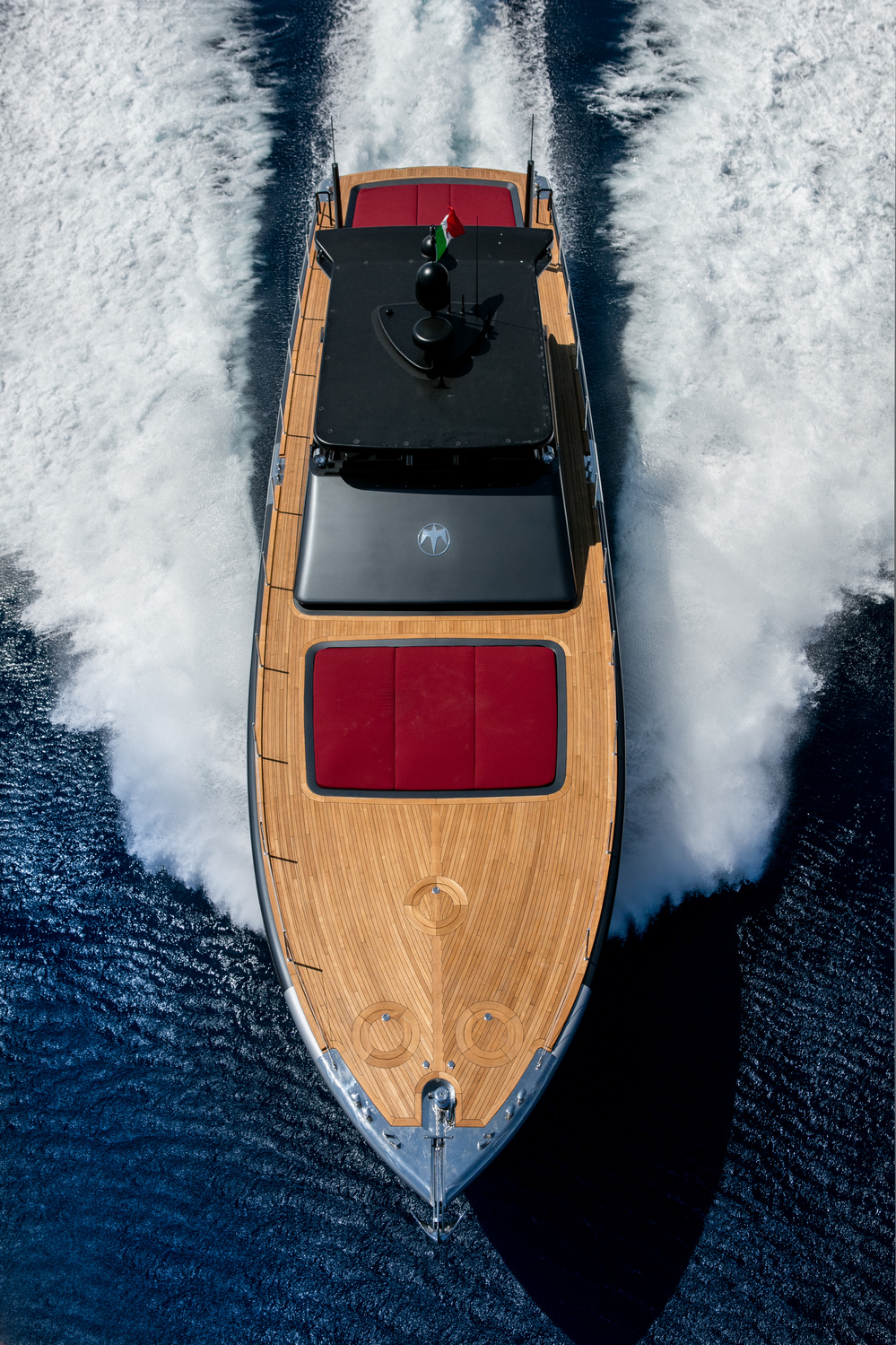 As a company with a long Italian heritage, it is perhaps natural that we focus on "Made in Italy" suppliers. The main reason, however, is the level of craftsmanship and attention to detail that we find in Italy, with a vast of pool of talented and specialised artisans capable of shaping all sorts of materials into beautiful designs and finishes. Each individual element must be perfect, and all elements must work perfectly together to create something unique and in line with the owner's vision. It is this type of synergy that we can achieve with our supply chain. And it is truly one of the greatest pleasures of this job to deliver a stunning new and totally custom yacht to its owner – on time, of course.
Not only aesthetics, but also functionality and sustainability are essential elements of our mission. Research and development in these areas is more difficult for a yacht builder compared to, say, a car manufacturer with billions to invest in developing and testing new propulsion systems and materials. We are naturally restricted by resources and the setup of our shipyards. Coordination and collaboration are therefore essential, for example in working with major engine manufacturers to develop hybrid propulsion solutions for yachts. We are also leveraging the excellence of new and existing suppliers through an Italian association, Nautica Italiana. One important aim is to identify and develop materials, including new alloys, that will have zero environmental impact at the end of the lifetime of the boat.
RINA is helping us refine several aspects of functionality and sustainability, both in our processes and in the yachts themselves. Their expertise in noise and vibration is a fine example of Italian specialisation and attention to detail. As well as the classification of a 40m yacht currently under construction, we are also working with RINA to regain our ISO 9000 and 45001 certificates.
In fact, the two companies share a rich heritage. Baglietto was founded in 1854 in Varazze and RINA came into being seven years later in 1861, just a few kilometres away in Genoa. Having lived and grown together during 160 years of Italian history, we are proud to work together with RINA as we move forward into the fast-evolving future.