17 - 19 Sep 2019
The leading exhibition and conference for the global gas, LNG and energy industries. Find us at stand R40
For over 45 years, the Gastech exhibition and conference has been at the forefront of the international gas, LNG and energy market. This world renowned event is regarded as the most significant meeting place for upstream, midstream and downstream gas, energy and LNG professionals, where they convene to do business.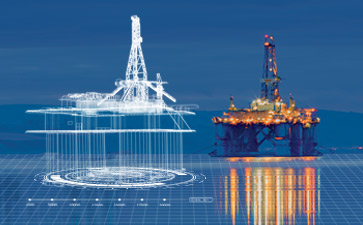 Gastech has fast become a next generation energy event, hosting major NOCs, IOCs, integrated energy companies, global utilities, EPC contractors, shipbuilders, pipeline companies, manufacturers, technology providers and service companies all of whom play an active role in the global energy value chain.
Over 35,000 international professionals from a vast array of industries across the natural gas, LNG and energy value chains will be attending Gastech to meet and do business with companies like yours.
In the framework of this event, we'll present the following services:
Data, Digital & Software Technology
Thanks to our experience on the Energy market, we can offer 4 different types of digital service: data acquisition and monitoring, AI-based data analysis and prediction, digital twins of a real asset customized digital applications to support clients in increasing the efficiency of their projects.
Inspection
Alongside with the traditional techniques, the inspections carried out with UAVs and drones represent the new technological frontier in the recovery of information in hardly reached areas, returning images with a high level of resolution through applications and use of different types of equipment, sensors and systems.
Asset Integrity & Infrastructure Protection
RINA engineers and technicians target obtaining maximum results from assets: from mechanical integrity plans and inspection surveys to monitoring solutions, operation audits, advanced data analysis, fitness for service & residual life assessments. In addition to well-maintained assets, we have direct hands-on experience in rehabilitation of degraded plants, structures, and pipelines.
Environmental Consultants
We provide consultancy and management services to private and public bodies, lenders and donors. This will enable them to increase environmental awareness, ensure compliance with local and international laws, directives and standards, and tie in with the critical milestones of Financial Investment Decision, Take Over and End of Life.
Project Pre-FEED and FEED Design & Build
RINA has developed its own systematic methodology to determine if the overall concept is viable, and identify the best approach to draft tailor-made solutions. Basic design and Front End Engineering Design are the steps of the process in which concepts are defined and the relevant technical specifications are issued. This will allow overcoming any critical item or potential showstopper, in order to progress towards the investment decision.
Classification
Classification has been our core business since the very beginning, consolidating third party services experience in design, fabrication and installation issues, originally devoted for the marine sector. In this respect, we can offer classification services applied to drilling units, production units such, offshore support vessels and transport & installation units.