23 May 2019
Nature-Based Solutions as an opportunity for urban sustainability
On 1 January 2016, the 17 Sustainable Development Goals of the 2030 Agenda for Sustainable Development — adopted by world leaders in September 2015 at an historic UN Summit — officially came into force.
Since then, the annual Sustainable Development Festival is the greatest event in Italy dedicated to the 2030 Agenda organized by the Italian Alliance for Sustainable Development (Alleanza Italiana per lo Sviluppo Sostenibile – AsviS, in order to make sustainable development a priority in the national debate, both on the political and economic levels.
We are glad to announce that Donato Zangani – Corporate Research & Development Director – will take part in the local workshop "Nature-Based Solutions as an opportunity for urban sustainability" organised by Città Metropolitana di Milano in the framework of Sustainable Development Festival 2019.
In particular, Donato will introduce how Natured-Based Solutions (NBS) allow to enhance the urban resilience to climate change, bringing the example of two EU Projects:
UNALAB: Started in July 2017, UNALAB has received funding from the European Union's Horizon 2020 research and innovation programme under Grant Agreement No. 730052. The project focuses on urban ecological water management, accompanied with greening measures and innovative and inclusive urban design and the UNaLab partners aim to develop smarter, more inclusive, more resilient and more sustainable local societies through nature based innovation jointly created with and for stakeholders and citizens.
OPERANDUM: Started in July 2018, this project has received funding from the European Union's Horizon 2020 research and innovation programme under grant agreement No 776848. OPERANDUM will develop a set of co-designed, co-developed, deployed and tested innovative green and blue/grey/hybrid NBS for the mitigation of the impact of extreme events, promoting their acceptance and facilitating the adoption of new policies for the reduction of hydro meteorological risks in European rural and natural territories. The NBS will be tested and demonstrated in ten living labs called Open Air Labs (OALs), located both in European and extra European countries (i.e. China and Australia).
Learn more about Sustainable Development Festival 2019 on the official website.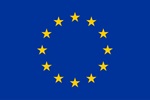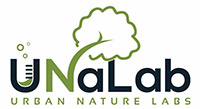 ì