Challenge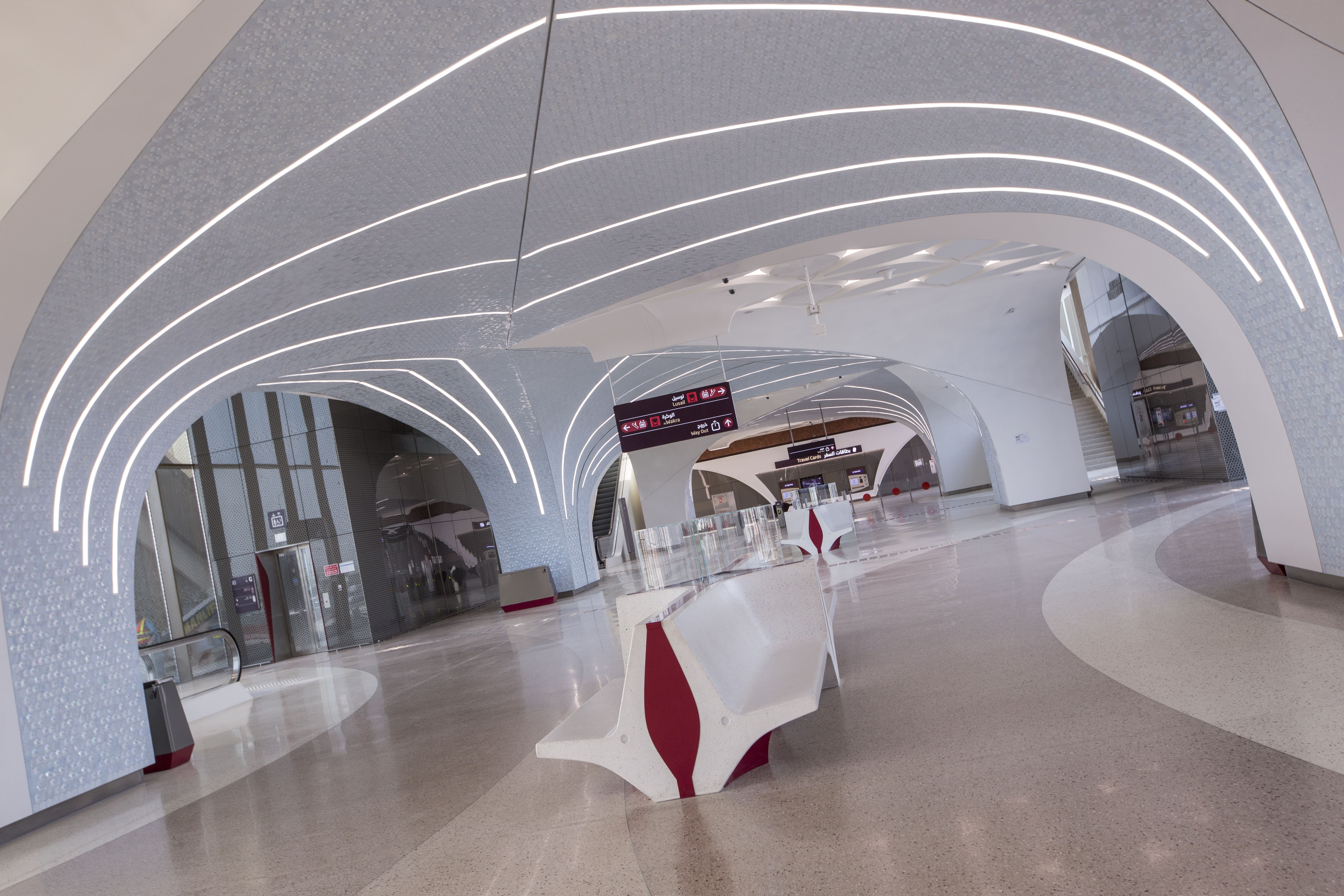 Part of Qatar's National Vision 2030 and preparations for the 2022 FIFA World Cup, the new Doha Metro and Lusail Tram networks are at the cutting edge of modern public transport.
With 37 stations across three lines, the entire network is monitored by an Integrated Control Centre, where there is even provision to drive trains remotely if required. The 110 three-car trains, built by Japanese train manufacturer Kinki Sharyo, are fully automated and capable of reaching speeds of 100 km per hour and won several international design awards including Reddot Award, International Design Forum and Design Excellence Award" from the German Design Council.
Despite the innovative technology, complex algorithms and AI being used, highly competent humans are still required to operate and manage the system, help customers, ensure safety, perform maintenance, and much more. These important recruitment and training elements form part of RKH Qitarat's Operations and Maintenance contract with Qatar Rail. RKH Qitarat is a joint venture between Al Hamad Group and public transport operators Keolis and RATP Dev.
Ambitious projects come with big challenges and this was no exception. One challenge was to mobilise large numbers of staff and train them effectively and efficiently within a short period. RKH used a cascade system whereby the constructor trains the trainers who in turn delivers this training to new employees. In some areas, technical instructions were transformed into a practical "how-to" in order to get new staff up to speed quickly.
Approach
Some of the training tools used are as high-tech as the trains and systems themselves. One example is a full-motion simulator where staff can drive the entire network in simulation. This helps train staff for infrequent events such as emergencies, delays, or the rare occasions that a train needs to be driven by a human. To ensure smooth coordination and quick reactions to unforeseen events, training is also extended to external stakeholders, such as the emergency services.
The fast pace, large scope and high standards of this project would have been impossible to achieve without a reliable, customisable competence management system, and this is where RINA's Competentis® system – and the expertise that comes with it – has proven its value. The risk assessment element of Competentis® is unique and was integral to the approach taken. Once the role information is entered into the system, it suggests what training and assessment assurance regime should be adopted factoring in the impact, likelihood, and practice frequency of the task. This allowed RKH to focus proactively on specific requirements instead of taking a blanket approach and greatly enhanced efficiency in terms of time and resources, critical to the project.
Conclusion
Implementing the system required a thorough analysis of what types of tasks employees in each role need to perform, the specific requirements and standards and what skills and knowledge they therefore require. This helped RKH refine employee job profiles, in particular for safety- and performance-critical roles. RINA's hands-on support and expertise in many areas (not just competence management but the rail sector, in this case) were incredibly valuable in the initial set-up phase. The project is fully operational, and focus is now on maintaining and updating the system as recruitment expands and competence needs evolve.