Challenge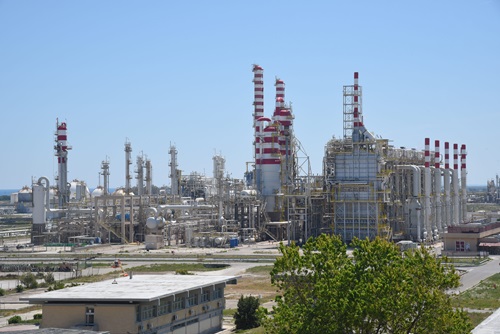 The growing awareness that development cannot exist without sustainability has led more and more organisations to put the environment and sustainable development at the centre of everything they do.
Versalis, Eni's chemical company that operates internationally in the sectors of basic chemicals and intermediates, plastics, rubbers, and chemicals from renewable sources, play a key role in the transition towards the development of a sustainable growth model. Versalis have always operated in full respect of the environment and for this reason have also focused on the analysis of the contribution that their activities could make to the United Nations 2030 agenda, in particular by identifying which are the main goals connected to those activities.
Precisely because of the emphasis they have always placed on sustainable issues, Versalis have decided to undertake the ISCC PLUS certification process, working closely with RINA. " Alessandra Colombo, Head of Circular Economy & Sustainability at Versalis said, "RINA has a solid reputation in the field of certification and testing, so Versalis were certain of engaging a supremely reliable partner when asking them to manage our ISCC standard certification activities".
Our approach
After carrying out a detailed assessment of the existing certification schemes for products with sustainability and circularity characteristics, Versalis selected ISCC PLUS as the most appropriate international certification scheme, based on its solid and well-documented rules. The growing number of ISCC PLUS certified companies pays testimony to this reputation.
RINA accompanied Versalis throughout the certification process and Alessandra Colombo added, "RINA's support and availability was excellent from the start, and this was of great help in gaining a detailed understanding of the certification we were pursuing. This support was maintained throughout all the preparatory activities, during the certification audits and in the resolution phases of the reports".
By obtaining ISCC PLUS certification, Versalis were able to strengthen their competitive position in chemistry with renewable sources and recycled content. They have also been able to expand their range of 'sustainable' products in some of their production sites in Italy.
Conclusions
Thanks to their ISCC PLUS certification, Versalis can offer the market a new range of 'bio-attributed' and products made with biodiesel and 'circular-attributed' if the raw material is a 'recycled oil' such as pyrolysis oil obtained from the chemical recycling process of mixed plastic waste. Indeed, the certification means you can monitor and demonstrate the sustainability of your products through controls on sustainability, traceability and mass balance requirements along the entire supply chain.
Versalis' certified products include the monomers and intermediates ethylene, propylene, benzene, styrene, butadiene, polyethylene polymers (LDPE, HDPE, LLDPE), styrenics (PS, EPS and ABS), and elastomers (SBR, BR, EPDM), which do not differ in their chemical composition and physical-mechanical performance compared to those made with raw materials of fossil origin.
The great results obtained through the ISCC PLUS certification activities launched by Versalis in 2020 subsequently laid the foundations for those same activities to be extended to other Italian and foreign production sites during the course of 2021.