Business
Period
Project Coordinator
Funding scheme
Energy
2020-2022
Turboden S.p.A.
LIFE19CCM/IT/001334
Challenge
Heating and cooling in buildings and industry accounts for half of the EU's energy consumption.

Moreover, the largest share (84%) is still generated from fossil fuels, while only 16% is generated from renewable energy.

The HEAT LEAP - LIFE19 CCM/IT/001334 project has received funding from the LIFE programme of the European Union, that finances environmental sustainability projects, to
create a range of waste heat recovery solutions (such as an innovative Large Heat Pump able to supply to District Heating temperatures up to 120°C and an innovative Gas Expander able to recover waste heat from decompression of Natural Gas from the grid and generate electricity), customizable according to the different Energy Intensive Industries' requirements and type of waste heat (also low temperature) and able to recover more than 70% of the available waste heat;
develop a software platform able to support business decisions and strategy
In particular, the project innovation will be implemented in Brescia (Italy), in the context of a large-scale steel making production plant, whose technical scale will allow an evaluation of its viability for wider scale replication at European level in the steel-making sector as well as in other relevant industrial sectors.
Approach
In the framework of HeatLeap, RINA will support the design phase and design of the monitoring system as well as the development of ad-hoc business models and replication strategy.

Moreover, we will be mainly in charge of:
Development of the software modules
Configuration of Cloud-based software platform
On-Site preliminary installation and testing
Last but not least, we are also responsible for the commercialisation of the monitoring tool together with the Waste Heat Recovery (WHR) systems through replication actions, an activity which imply:
Design and replicability of Business Models
Contribution and synergies with strategies of other Union policies
Replication Plan for Monitoring system
Conclusion
In conclusion, HEATLEAP project will test a set of innovative solutions to improve the recovery of waste heat in Energy Intensive Industries.

The project will be able to generate clean electricity for internal use and limit the use of thermal vents, thus limiting the CO2 emissions of the plant and other pollutants.
HEATLEAP project has received funding from the LIFE Programme of the European Union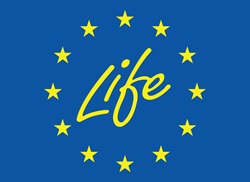 Project Consortium
1.
Turboden S.p.A.
2.
COGEN Europe
3.
Rina Consulting - Centro Sviluppo Materiali S.p.A.
4.
CSMT GESTIONE SCARL
5
. Ori Martin acciaieria e ferriera di Brescia S.p.A.
6.
RINA CONSULTING SPA RESEARCH & TECHNOLOGY BV