The inspections carried out with the support of drones represent the new technological frontier in interpreting and obtaining data in areas and conditions that are hard to reach with traditional techniques.
Such service can be provided in the most diverse sectors: Oil & Gas and offshore, pipelines and power lines, photovoltaic parks, TLC, infrastructure and real estate.
Furthermore, the use and use of RPAs (remotely piloted aircraft) in industrial inspection services guarantees:
a reduction in implementation costs for the performance of the activities at a height
a significant increase in safety-assurance
the return of values with a high level of resolution, by means of sensorial applications of different types.
Context
This activity is set up in a precise legislative context that is strongly regulated at national and international level.
In this scenario, RINA has obtained the ENAC recognition, the Italian aeronautical authority, as a specialized operator for carrying out critical air work activities (ID 19942).
This allows us to request specific authorizations for flight activities in controlled areas.
Deliverables
For the provision of this service, applicable to every type of industry, we are organized autonomously with owned advanced and sensors.
We carry out these activities thanks to a team of certified inspectors and professional pilots, also recognized by the aeronautical authority and able to operate in any condition and scenario.
Why RINA?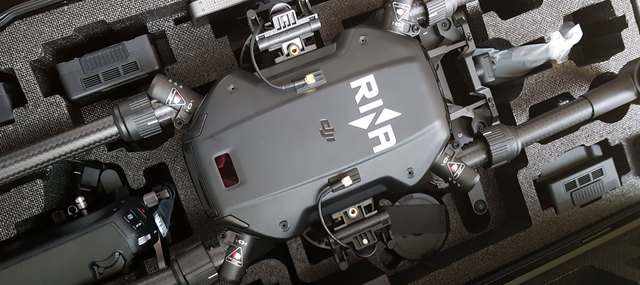 Regarding the use of drones in the inspection field, we are currently the only Italian certification company to be accredited to the aeronautical authority as a qualified operator for aerial work with drones on their own.
Our machines represent the best of the technology currently on the market and guarantee levels of reliability and performance that are difficult to find in similar situations.
The activities of our team ensure compliance with the values of quality and reliability that distinguish us, and also involve specialized personnel in the interpretation and post-production of data in any field of production.
Q&A
Does RINA work directly or through external support?
We operate in a comprehensive technical and organizational autonomy with internal equipment, pilots and know-how.
What is the operating volume and timing of activities that RINA is able to manage?
We maintain a direct organization of personnel and machines within our company. The activation and intervention times are therefore managed in line with the customer's needs.
Which sensors can RINA currently have?
We are currently able to provide any customer request, ensuring maximum support in terms of returning data. We operate at the forefront of the mission planning phase, up to post-production and reporting of the data collected. Any customer needs will be evaluated according to the needs of use and in line with the investment programs. Further technical solutions will be managed in accordance with the contractual volume envisaged.