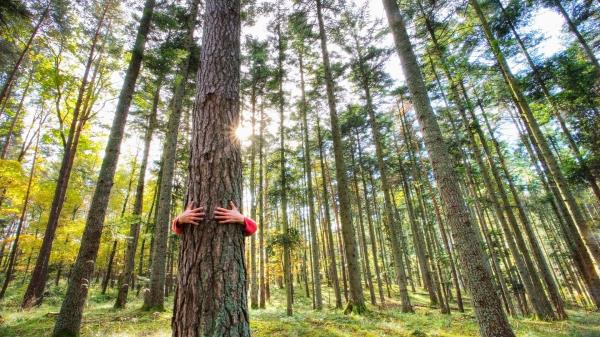 The EU regulation on Taxonomy of sustainable activities as per art. 17 - EU Regulation 2020/852, introduces the criteria for determining how every organisation contributes significantly to environmental protection, without causing significant harm to any of the six environmental objectives provided by the same regulation.
The DNSH principle is fundamental for the Recovery and Resilience Facility and for Next Generation Europe, the measures put in place by the European Union to encourage the post-pandemic recovery following the COVID-19 crisis.
What does DNSH define as 'significant harm'?
The DNSH principle considers harmful any organisation or project which:
leads to significant greenhouse gas emissions
leads to a worsening of the negative effects on the current or expected future climate or on people, nature or assets
is detrimental to the good status or ecological potential of water bodies, including surface and underground waters or to the good ecological status of marine waters
leads to significant inefficiencies in the use of materials or in the direct or indirect use of natural resources, or leads to a significant increase in production, incineration or disposal waste, or if long-term disposal of waste can cause significant and long-term damage to the environment
leads to a significant increase in emissions of pollutants in the atmosphere, water or soil
significantly harms the good condition and resilience of ecosystems or harms the conservation status of habitats and species, including those of interest to the EU.
What do we offer?
We offer a validation and/or compatibility verification of the DNSH principle for organisations or projects / interventions, through a systematic, independent and documented process, resulting in an opinion issuance, to assure the interested stakeholders of compatibility with the DNSH principle. The validation is an ex-ante conformity assessment on interventions / projects to be financed, whereas the verification is an ex-post conformity assessment on financed interventions / projects.
To whom is it addressed?
Our service is aimed at organisations which:
want to obtain the certification of compliance with the DNSH principle in accordance with the provisions of the calls for access to funding provided for in the National Recovery and Resilience Plans (RRP - Recovery and Resilience Plan, PNRR in Italy)
need to assure interested stakeholders of the compatibility of investments / projects to be financed
need to apply and implement the Taxonomy Regulation and other legislative acts adopted by the EU.
Why RINA?
RINA has many years of experience in the field of sustainability with particular expertise in the analysis and assessment of environmental aspects and related impacts. We are recognised and accredited by many international bodies for the main certification schemes in the sustainability sector.