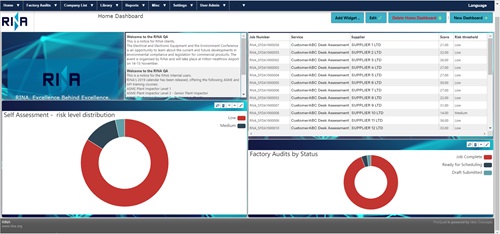 SAFE is a simple, effective and affordable web-based quality and compliance management solution, enabling you to hold your company and supply chain data in a secure environment, and access it from anywhere, at any time.
Keep track of your factories and supply chain
Whether you are looking to assess your own factories or map your supply chain, SAFE - Smart Audit For Enterprises allows you to monitor site performances and gather insightful information in real time. Now you are able to track down the different tiers and boost transparency, making supply chain management easier.
Managing large quantities of data and different KPIs can be a daunting task but, thanks to SAFE, you can create bespoke dashboards and reports to keep track of site performance, quickly identify risks and promptly act to mitigate them.
SAFE: low maintenance and easy to use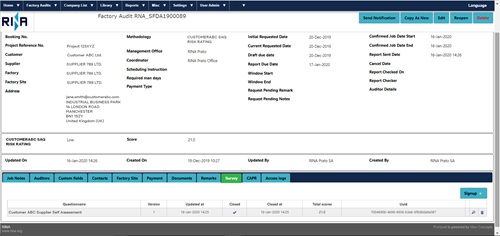 Identifying and managing risk can be challenging and time consuming. With SAFE, you can perform different degrees of due diligence and tailor every aspect from risk scoring to grading metrics and NC severity.
This innovative platform allows to communicate with and keep track of all parties involved in the compliance process and store all relevant documentation in one place, keeping records of all actions and conversations.