The spread of Covid-19 has disrupted life as we know it worldwide. This virus has also significantly disrupted global supply chains. Given this situation, RINA and &Wider wish to offer the means to:
offer critical insights into worker wellbeing in workplaces which continue production, albeit under new pressures and circumstances;
maintain oversight of labour practices along global supply chains while traditional social audits cannot take place;
monitor the impact and effectiveness of any measure taken to mitigate the effects of COVID-19, whether on own workforce or workers along the supply chain;
offer insights into working conditions and productivity for RINA clients' own workforces, that are now under obligation to work from home.
Using Direct Worker Reporting as a stand-alone measure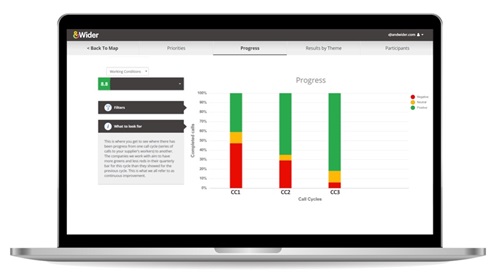 For some RINA clients, monitoring tools that provide insights into changing circumstances at regular intervals across the year may be of interest. We offer the use of &Wider's Engage tool which offers direct anonymous insights into working conditions and wellbeing. Here RINA clients can choose between using the standard survey which reflects the most used international labour standards or a tailored survey to suit sector-specific needs and priorities.
Using Direct Worker Reporting to measure Covid-19 impact on supply chain workers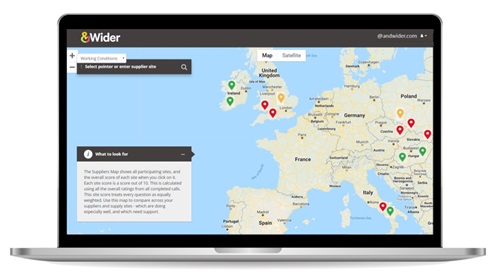 RINA clients are understandably aware and concerned about the current disruption of supply chains caused by the spread of COVID-19, and the impact that this disruption will inevitably have on livelihoods, businesses and economies across the globe. Better understanding the nature and extent of these impacts offers our clients the opportunity to know what support is needed and where, in order to mitigate these impacts where possible. Insights into the impact of the virus also allow companies and suppliers to better understand what will be needed once the threat of COVID-19 has passed, to recover jobs and resume the supply of goods and services along these supply chains.
Using Direct Worker Reporting to monitor the wellbeing of people working from home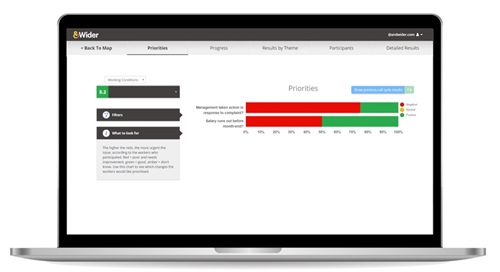 Our customers also face a data gap when it comes to the working conditions of their own workforces, now that teams have splintered and employees are required to work from home. New challenges will apply in these circumstances. RINA clients may well value insights directly from these work-from-home employees when it comes to mental health, physical health, productivity, and the perceived value of existing support from their employers. Clear results indicating the needs and experiences of these employees will help to inform more effective programmes of support where support is needed most.