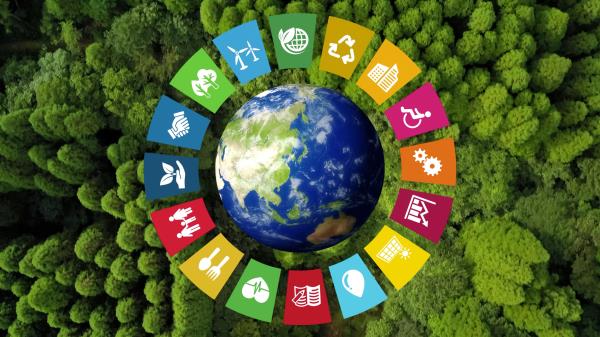 The 2030 agenda represents an important commitment for the future, defining 17 Sustainable Development Goals (SDGs). This action plan is a challenge for organisations that want to invest in ESG (Environment, Social, Governance) principles, by encouraging them to align to the SDGs.
What do we offer?
We carry out a SDG assessment to verify the contribution of organisations to the 2030 agenda. After a documental exam and/or an onsite visit, the client will receive:
an audit report highlighting the strengths and areas of improvement which have emerged during the assessment, together with an overall scoring for each SDG and single scores for each target examined
an audit declaration
How is the assessment made?
The assessment is based on the application of a rating methodology which consists in assigning a score for specific key indicators in order to measure the contribution of policies, strategies and activities put in place by an organisation regarding the 17 SDGs of the 2030 agenda.
Each goal evaluated as relevant, and each goal the organisation has an impact on will result in:
a general percentage score representing the contribution of the organisation to one or more of the 17 goals
a specific percentage score for each target
To whom is it addressed?
A SDG assessment is addressed to any kind of organisation, both public and private, of any sector and dimension, that has the aim of demonstrating its commitment and contribution to the 17 SGDs of 2030 agenda and giving stakeholders, both internal and external, the possibility to have opinions and take informed decisions.
Why RINA?
RINA has many years of experience in the field of certification and independent third-party verification in the field of sustainability, with particular expertise in the analysis and assessment of ESG and economic aspects. We are recognised and accredited by many international bodies for the main certification schemes in the sustainability sector.