14 - 15 Nov 2019
3rd International Conference on Nautical and Maritime Culture
RINA is glad to be sponsor of the 3rd International Conference on Nautical and Maritime Culture, one of the most important Italian scientific events of this field.
The conference is organized by ATENA (Associazione italiana di tecnica navale) and it is hosted in a hystorical building, a former monastery which is now part of the University of Naples, Federico II.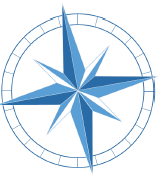 The agenda covers all the conceptual and theoretical aspects connected to the research in engineering, history, architecture, economic, and social sciences fields and the event aims to promoting the dialogue between scholars, professionals, and those who are involved, with their particular skills, in research, development, and enhancement of sea culture.
During the two days, parallel sessions will be held, covering different topics including history, maritime museum and libraries, waterfront evolution and costal marine environment, engineering, naval ships, ship and nautical design, refitting and conservation, careers of the sea. Discover the programme!
Professors Antonio Scamardella (University of Naples Parthenope) and Ernesto Fasano (University of Naples Federico II) have been engaged to chair the CNM 2019 Conference Scientific Committee.
For more information and to register to the event, please visit the website.