16 - 17 Nov 2018
The first Italian convention on marine and submarine drones and robots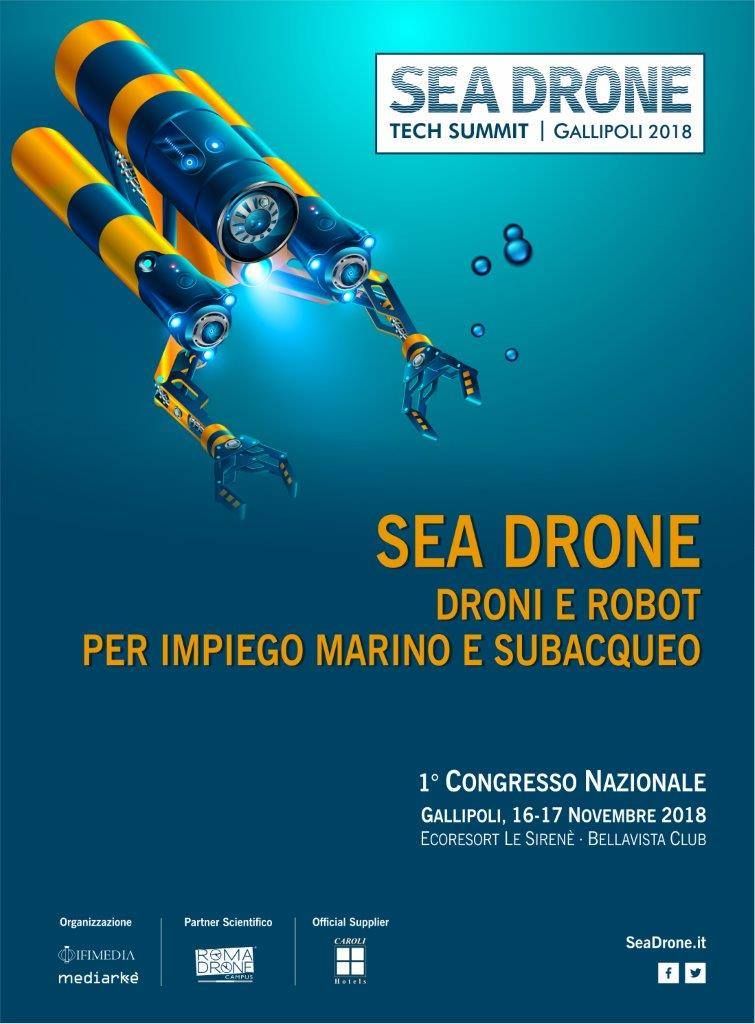 The rapid development of aerial drones industry delivered several events and fairs worldwide. The Sea Drone Tech Summit 2018 is the first Italian convention on marine and submarine drones and robots. This event aims to bring together the top Italian experts in the field of sea drones in order to present projects and new technologies and to identify partnership and business opportunities. Alongside the conference, this event also includes operational demonstrations of these aircrafts in the pool and at sea.

The inspections carried out with the support of drones represent the new technological frontier in the recovery of information in hard-to-reach areas. The use of drones guarantees the achievement of conditions and areas that are hard to reach with traditional techniques, returning images with a high level of resolution through applications and use of different types of sensors. As regards the use of drones in the inspection sector, RINA is currently the only TIC (Testing, Inspection & Certification) company in Italy to have ENAC (Italian National Aviation Authority) accreditation as a qualified operator for aerial work with owned drones. The inspections we carry out guarantee the respect of the high standards of quality, efficacy, efficiency and safety that have always distinguished RINA and involve specialized personnel in the interpretation and post-production of data in any production sector.

The event programme includes a session dedicated to "Aerial drones for marine use" on Friday 16th November afternoon. Our Accountable manager & safety adviser Antonio De Lorenzo will take part in this with a speech entitled "Inspections 4.0: the new frontier of digital investigation technologies and their employment in inspection field".

The conference is free of charge for visitors, but registration is required, click here to register.