Challenge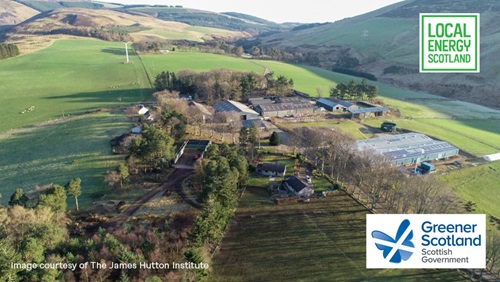 The HydroGlen Project at Glensaugh is a grid-autonomous, green hydrogen project that will satisfy all electricity, heating, and transport fuel needs at the site. RINA assessed a range of technologies using various techniques and cost benefit analyses to identify how best to generate energy through a combination of wind, solar, battery storage, hydrogen electrolysis, compression and storage, and hydrogen fuel cells for electricity and hydrogen fuelled vehicles.
The project is supported by the Scottish Government's Community And Renewable Energy Scheme (CARES) and will play an important role in showing how agriculture can contribute to the energy transition, as well as taking a significant step towards reaching the sector's net-zero goals.
Approach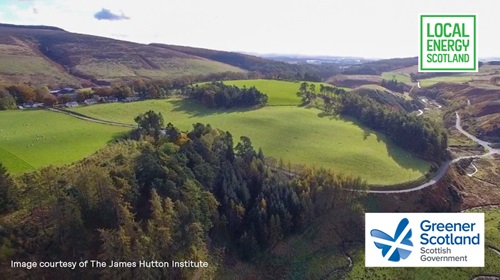 Thanks to the experience in the wind, solar, hydrogen and battery storage sectors, RINA developed the energy ecosystem by completing a project feasibility assessment. This took into consideration technical, safety and environmental details for scale, size, and location of all primary and secondary technologies, including grid design. The goal of the study was to inform an outline costing / economic model for the HydroGlen project - including budgetary capital costs from key component & service suppliers - outline planning requirements & processes and community engagement actions.
Considering the current energy demands of the facility for electricity, heat and transportation fuel, we performed an iterative analysis to define the hydrogen system specification and battery storage requirements. Renewable energy generating capacity was defined considering demand profiles, resource reviews at the site, and running performance ratio analysis and energy yield calculations. Safety and environmental constraints were identified in addition to considerations that could affect the planning process to make sure that the project is deliverable, and the study also integrated a high-level electrical system analysis to assess micro-grid stability and sensitivity and ensure optimal energy management, as well as connection to the local grid, in case that option was required.
Conclusion
HydroGlen is a key component of the James Hutton Institute's new Climate-Positive Farming Initiative at Glensaugh. Climate-positive farming is a transformational approach to farming that achieves net-zero or even negative carbon emissions, whilst also protecting and enhancing the natural assets and ensuring the long-term financial sustainability of the farm business.
Climate-positive farming needs innovations both in technology and in ways of working and testing and demonstrating results on the ground is essential if farmers, policymakers, and organisations are to be persuaded to make it a priority. HydroGlen will be a key component in Glensaugh's Climate-Positive Farming Initiative with a key focus on renewable electricity generation, sustainable low-carbon heating, sustainable transport fuel and associated climate-positive farming practices.